Project Manager - Electronic Security
Boston, Massachusetts
Responsibilties
Project Manager - Electronic Security
Position Type Full Time
Req ID 2023-1092710
When you join Allied Universal® Technology Services, you are joining one of the fastest growing security systems integrators in North America. Build your career within a fast-paced, dynamic, and diverse environment that combines leading-edge technology solutions - electronic access control, video surveillance, alarm monitoring, emergency communications, robotics, drones, and other smart tech innovative solutions - with physical security solutions to safeguard our clients and our communities.
Allied Universal Technology Services is hiring a Project Manager to plan, organize, direct and control project-planning and performance activities for effective management of electronic security installation. Projects include, but are not limited to, all aspects of systems scheduling, field installation, commissioning QC/QA and financial success. Responsible for overall project budget management, project surveys, material procurement, project implementation and inspection scheduling. The Project Director must be capable of executing portfolio of projects varying in size and high degree of complexity on time and within budget through effective communication, preparation and management.
ESSENTIAL JOB DUTIES AND RESPONSIBILITIES:
Maintain an active and thoughtful communication pattern with vendors, internal and external customers while balancing time versus profits to make sure efforts reflect and anticipated return (revenue, growth and customer retention)
Consistently and effectively determine, allocate, and maximize available resources through project planning to ensure the achievement of sales and project management objectives
Establish and maintain an in-depth knowledge of the industry and competitive practices as they relate to multiple markets
Implements changes in project, contract price and installation plans to include the estimation, development and submission of Change Orders
Support company's invoicing and collection efforts by not only ensuring all contractual terms and conditions are met initially, but by ensuring all invoicing is completed accurately and on time by aggressively monitoring the reports in ERP System and following up with customers management and customers on a consistent basis
Manage Project budget and project P&L responsibility
Prepares the project installation plan, determines goals, manages the plan, prepares and implements job procedures
Maintains construction schedules and coordinates task-scheduling with other trades
Maintains all records of job status, job changes and material flow
Defines project problems by working with financial, contract management and management tools to assure project profitability
Plans and schedules engineering, installation and subcontracting activities
Supervise installation labor and sub-contractors
Prioritize team workload to ensure quality results are delivered on time and within budget
Troubleshoot project issues and engage appropriate management and resources as needed to mitigate impacts
Develop fallback and contingency plans
QUALIFICATIONS:
High School Diploma required; Associates Degree preferred
At least six years of project management experience, electronic security industry experience is preferred
A proven track record and verified references relating to the ability to manager 4+ Million Dollar projects to schedule and budget.
Expert knowledge of PM techniques and tools, general knowledge of contract laws and regulations.
PMP from the Project Management Institute, preferred.
Ability to work independently, and perform tasks of moderate to high complexity, which requires knowledge of technical and business environments.
Factory certifications in relevant technology platforms is a plus (Software House, Lenel, Brivo, Open Options, Exacq, American Dynamics, Milestone, OnSSI, etc.).
Proficient with MS Office Suite (Word, Excel, Outlook, PowerPoint, Project and SharePoint).
Ability to establish and maintain effective working relationships with both internal and external customers
Excellent verbal and written communication skills
Team Player with strong work ethic
Excellent follow-up and leadership skills
Strong analytical decision-making capabilities
Self-motivated with the ability to motivate and influence others
Must be able to manage multiple tasks while meeting strict deadlines
Experience in the security industry is preferred
Ability to conduct site walks and attend onsite customer meeting
Allied Universal® is an Equal Opportunity Employer. All qualified applicants will receive consideration for employment without regard to race/ethnicity, age, color, religion, sex, sexual orientation, gender identity, national origin, genetic information, disability, protected veteran status or relationship/association with a protected veteran, or any other basis or characteristic protected by law. For more information: www.aus.com
If you have any questions regarding Equal Employment Opportunity, Affirmative Action, Diversity and Inclusion, have difficulty using the online system and require an alternate method to apply, or require an accommodation at any time during the recruitment and/or employment process, please contact our local Human Resources department. To find an office near you, please visit: www.aus.com/offices.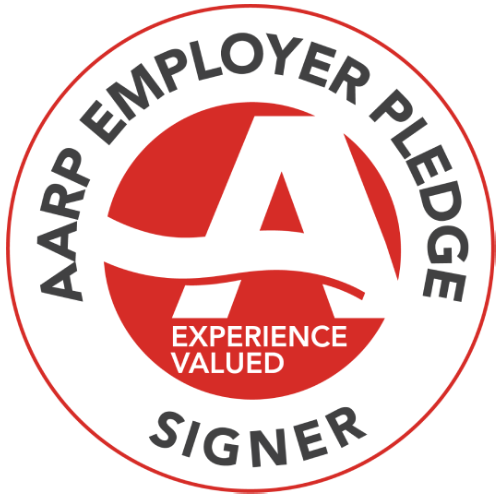 Career Path
Allied Universal offers many career paths to support your immediate and future success.
Senior
Application
Engineer
Application
Engineer
Install
Technician III Sr Service
Technician
Install
Technician II Service
Technician
Install
Technician I
Technician

Solution
Architect III Solution
Engineer III
Solution
Architect II Solution
Engineer II
Solution
Architect Solution
Engineer I
CAD
Technician
Engineering

Senior Project
Manager
Project
Manager
Assistant
Project
Manager Superintendent
Project
Coordinator
Project
Management
"We do exciting and fulfilling work that protects people and assets, and that feels good"
Rewards
From the time our Professional Security Guards are hired, Generally, excluding some clients and unions, employees are eligible for health and welfare benefits 1st of month following 60 days of employment. For 401(k) eligibility employees are eligible after 6 months of service.
Benefits
Healthcare (Medical/Dental/Vision)

401k Retirement Plan

Company-Paid Life Insurance

Employee Referral Program

Employee Assistance Programs

Employee Discount Program

Tuition Discount Program

Training & Career Development Programs