Armed Residential Security
Boynton Beach, Florida
Armed Residential Security
Position Type Full Time
Shift Type Afternoon,Evening
Req ID 2023-1026113
Allied Universal®, North America's leading security and facility services company, provides rewarding careers that give you a sense of purpose. While working in a dynamic, diverse and inclusive workplace, you will be part of a team that fuels a culture that will reflect in our communities and customers we serve. We offer medical, dental and vision coverage, life insurance, 401(k), employee assistance programs, company discounts, perks and more for most full-time positions!
Positions Are: Full-time and Part-time
Work Shift Available: Morning Afterrnoon & Evening
Work Days: Candidates Should be flexible Monday-Sunday
Great Pay Options! DailyPay Available!
Pay Rate: $21.50 / Hourly
As a Custom Protection Officer, you will serve and safeguard clients in a range of industries such as Commercial Real Estate, Healthcare, Education, Government and more.
Responsibilities:
Perform security patrols of designated areas on foot or in vehicle
Watch for irregular or unusual conditions that may create security concerns or safety hazards
Sound alarms or calls police or fire department in case of fire or presence of unauthorized persons
Provide customer service to our clients by carrying out safety and security procedures, site-specific policies and when appropriate, emergency response activities
Respond to incidents and critical situations in a calm, problem solving manner
Conduct regular and random patrols around the business and perimeter. Working environments and conditions may vary by client site
Minimum Requirements:
Be at least 18 years of age for unarmed roles; 21+ years of age for armed roles
Possess a high school diploma or equivalent, or 5 years of verifiable experience
Must possess one or more of the following:

Service in Military Occupational Specialty related to law enforcement, security (such as Military Police, Elite Military Forces, combat arms) or any support role in a Combat Zone
Graduate of a Certified Public Safety Academy (military or civilian) or verified work experience in the law enforcement, adult corrections, or firefighter field
Bachelor's degree in law enforcement or criminal justice related studies
A minimum of 8 or more years of service in any military branch
Associate's degree (or 60 credits) or higher in law enforcement or criminal justice with current or prior active military service

As a condition of employment, applicants will be subject to a background investigation in accordance with all federal, state, and local laws. Allied Universal will consider qualified applications with criminal histories in a manner consistent with applicable laws.
As a condition of employment, applicants will be subject to a drug screen to the extent permitted by law
Licensing requirements are subject to state and/or local laws and regulations and may be required prior to employment
*A valid driver's license will be required for driving positions only
Allied Universal® is an Equal Opportunity Employer. All qualified applicants will receive consideration for employment without regard to race/ethnicity, age, color, religion, sex, sexual orientation, gender identity, national origin, genetic information, disability, protected veteran status or relationship/association with a protected veteran, or any other basis or characteristic protected by law. For more information: www.aus.com
If you have any questions regarding Equal Employment Opportunity, Affirmative Action, Diversity and Inclusion, have difficulty using the online system and require an alternate method to apply, or require an accommodation at any time during the recruitment and/or employment process, please contact our local Human Resources department. To find an office near you, please visit: www.aus.com/offices.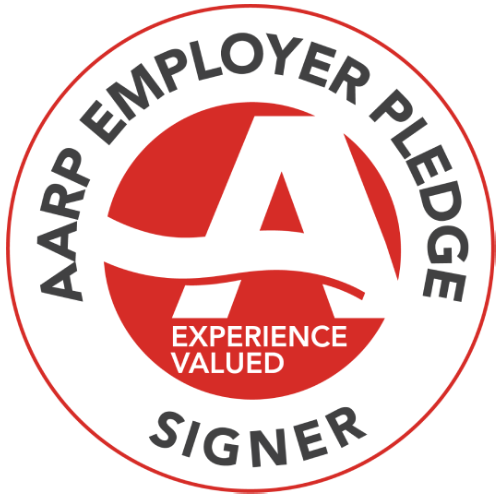 Career Path
Allied Universal offers many career paths to support your immediate and future success.
Regional President

Regional Vice President

General Manager

Branch Manager

Director of Operations

Client Manager

Operations Manager

Field Supervisor

Shift Supervisor

Professional Security Officer
"We do exciting and fulfilling work that protects people and assets, and that feels good"
Rewards
From the time our Professional Security Guards are hired, Generally, excluding some clients and unions, employees are eligible for health and welfare benefits 1st of month following 60 days of employment. For 401(k) eligibility employees are eligible after 6 months of service."
Benefits
Healthcare (Medical/Dental/Vision)

Service Anniversary Bonus

401k Retirement Plan

Company-Paid Life Insurance

Recognition & Rewards Programs

Employee Assistance Programs

Employee Discount Program

Tuition Discount Program

Training & Career Development Programs