Security Assistant Account Manager
Brookfield, Wisconsin
Security Assistant Account Manager
Position Type Full Time
Shift Type Afternoon,Evening,Morning,Overnight
Req ID 2023-1093724
Work Days Available Monday - Friday,Saturday - Sunday
Allied Universal®, North America's leading security and facility services company, provides rewarding careers that give you a sense of purpose. While working in a dynamic, diverse and inclusive workplace, you will be part of a team that fuels a culture that will reflect in our communities and customers we serve. We offer medical, dental and vision coverage, life insurance, retirement plan, employee assistance programs, company discounts, perks and more for most full-time positions!
Starting Salary Range: $55,000 - $60,000 / hour
Valid Driver's License Required
AUS is the World's Leading Global Security Company - Plenty of Room for Career Advancement!
Allied Universal is looking to hire an Assistant Account Manager. The Assistant Account Manager job is responsible for assisting the Account Manager with all supervisory, training and operations functions at the assigned post in accordance with post orders and client instructions, and following all internal procedures. To support and ensure success in this role, we provide a comprehensive, week-long management onboarding course designed to provide best practices, tools and guidance.
Responsibilities include:
Under the direction of the Account Manager, this position assists with the coordination of all aspects (technical and managerial) of executing the security contract at the assigned location. Assigns work tasks to Security Professionals and directs their work throughout the day;
This position is the first direct supervisory contact for shift supervisors (if applicable to site) or for Security Professionals, regarding performance, operations, and department needs. Responsible for supervising, motivating, coaching and training Also responsible for evaluating the work performance of Security Professionals and making recommendations regarding assignments;
Responsible for making sure that Post Order manual and all other post and training information is being properly maintained and updated, and that the Post is being properly maintained, cleaned and organized;
Assists the Account Manager in conducting interviews and evaluating new employees. Responsible for conducting on-the-job training, in coordination with Shift Supervisors, of new employees assigned to post, or when changes to post orders are made. This may include orientation to the post, review of post orders, routine responsibilities, and how to respond to emergency situations or specific client needs;
Oversees all reports, logs and pass downs generated by and for the Security Department. Distributes communications and other information to Security Professionals at post as directed;
Manages and supervises all sub-units within the Security Department, such as fire control room, command center, and loading docks as applicable to job site. May generate work orders and attached paperwork for extra security coverage requests;
Responds to minor incidents (internal to Security Professionals and/or external to client location) that occur, ensuring appropriate action is taken, all reports are properly completed, and appropriate parties are notified in a timely manner;
Identifies any personnel problems occurring at posts, such as payroll issues, employee relations complaints or other concerns, and forward any such issues to Account Manager or Field Supervisor as appropriate. May be responsible for writing a report of the situation or assisting with an investigation, as directed by Account Manager, Branch Manager or Corporate HR Director;
Responsible for making recommendations for counseling and/or disciplinary action, including termination. May be responsible for administering counseling or disciplinary actions (may not make or initiate such decisions on his/her own, but may execute such actions at the specific direction of Account Manager with prior approval from Branch/Corporate HR management);
Responds to client or site emergencies as they arise, including ensuring appropriate communication to Account Manager, Field Supervisor, Branch and/or Regional Manager. Responsible for maintaining positive client/security relationships through frequent tenant/client contact and support;
May occasionally perform Security Professional type job duties on an as-needed basis by standing post, but under no circumstances to exceed more than 50% of time in any given workweek.
QUALIFICATIONS: To perform this job successfully, the individual must be able to perform each essential duty satisfactorily. The requirements listed below are representative of the knowledge, skills, and/or experience required. Reasonable accommodation may be made to enable individuals with disabilities to perform the essential functions.
Minimum high school diploma or equivalent required. Some college education or business classes desirable;
Minimum 3 – 5 years of professional-level experience required. Prior experience in the security industry, law enforcement and/or military required. Experience in scheduling, operations or other functions of security industry a plus;
Must possess a valid state Guard License, or have applied and subsequently be issued such a license prior to employment. As a condition of employment, employee must successfully complete a background investigation and a post-offer/pre-employment drug/alcohol test. Additionally, as a condition of continued employment, employee must maintain current active status of Guard License at all times, and must carry the license at all times while on duty;

Driving Positions: must possess a valid Driver's License with at least one year of driving experience, a clean driving record (no major violations within last 36 months, no more than 1 accident in last 24 months, no more than one minor moving violation in last 24 months), a minimum level of insurance as required by Company policy, and the ability to safely operate a vehicle required.

Energetic and focused personality with a demonstrated ability to take initiative, successfully handle and prioritize multiple competing assignments and effectively manage deadlines. Demonstration of strong customer service orientation required, with ability to effectively resolve client issues in a professional and service-focused manner and to de-escalate situations before they become hostile or unpleasant required;
Ability to write effective and concise reports in neat, legible handwriting is required. Working knowledge of Microsoft Office software and email a considerable plus;
Professional, articulate and able to use good independent judgment and discretion;
Ability to train and coach others, and to effectively enforce post orders, security standards and company policies equitably and consistently;
Outstanding verbal and written communication skills required. Ability to successfully interact at all levels of the organization, including with clients, while functioning as a team player required;
Incumbent must be available to work outside normal shift schedule on an as-needed basis, and must be accessible by phone or pager 24/7 for emergency response.
Allied Universal® is an Equal Opportunity Employer. All qualified applicants will receive consideration for employment without regard to race/ethnicity, age, color, religion, sex, sexual orientation, gender identity, national origin, genetic information, disability, protected veteran status or relationship/association with a protected veteran, or any other basis or characteristic protected by law. For more information: www.aus.com
If you have any questions regarding Equal Employment Opportunity, Affirmative Action, Diversity and Inclusion, have difficulty using the online system and require an alternate method to apply, or require an accommodation at any time during the recruitment and/or employment process, please contact our local Human Resources department. To find an office near you, please visit: www.aus.com/offices.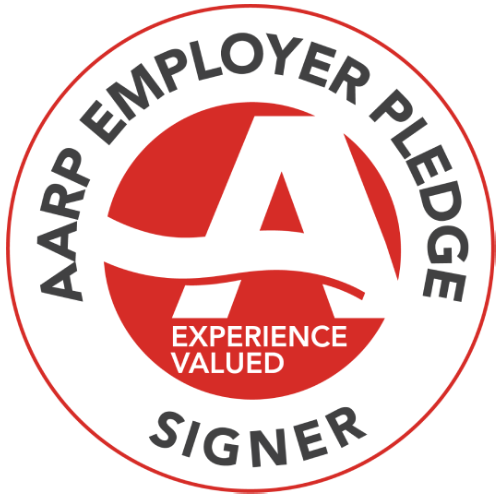 Culture
OUR CORE VALUES MAKE US PHENOMENAL: Trusted, Reliable, Forward-Thinking, Courageous, Caring, Nimble and Responsive
Our shared sense of duty to our customers and to one another, a dedication to a customer experience that is an industry standard
Our relationships are at the heart of everything we do, each and every day.
Career Path
Allied Universal offers many career paths to support your immediate and future success.
Regional President

Regional Vice President

General Manager

Branch Manager

Director of Operations

Client Manager

Operations Manager

Account Manager
"We do exciting and fulfilling work that protects people and assets, and that feels good"
Rewards
From the time our Professional Security Guards are hired, Generally, excluding some clients and unions, employees are eligible for health and welfare benefits 1st of month following 60 days of employment. For 401(k) eligibility employees are eligible after 6 months of service."
Benefits
Healthcare (Medical/Dental/Vision)

Service Anniversary Bonus

401k Retirement Plan

Company-Paid Life Insurance

Recognition & Rewards Programs

Employee Assistance Programs

Employee Discount Program

Tuition Discount Program

Training & Career Development Programs