Applications Project Manager - SAP Experience
Carrollton, Texas
Responsibilties
Applications Project Manager - SAP Experience
Position Type Full Time
Req ID 2023-1011769
When you join Allied Universal® Technology Services, you are joining one of the fastest growing security systems integrators in North America. Build your career within a fast-paced, dynamic, and diverse environment that combines leading-edge technology solutions - electronic access control, video surveillance, alarm monitoring, emergency communications, robotics, drones, and other smart tech innovative solutions - with physical security solutions to safeguard our clients and our communities.
Allied Universal® Technology Services, an Allied Universal® Company, is hiring a Applications Project Manager. The Applications Project Manager will collaborate with business owners to deliver business applications that meet business goals. The Applications Project Manager will determine, architect, project manage and deliver packaged as well as custom coded applications and integrations in support of these business goals.
The Applications Project Manager will have experience in and knowledge of business applications project management including project management tools, business process management, business requirements management, agile methodologies, ERP and CRM packaged application lifecycles, solution architecting, and stakeholder communications.
RESPONSIBILITIES:
Provide applications project management; determine, architect, project manage and deliver packaged as well as custom coded applications and integrations in support of these business goals
Ensure business requirements and needs are captured and documented
Determine and architect business application solutions
Collaborate with application configuration experts and developers as required to create solutions
Accountable for the delivery of IT solution
Bridge communication between business owners and technical owners to ensure everyone is aligned
Interact at both project team and executive level
QUALIFICATIONS:
Must possess one or more of the following:

Bachelor's degree in Computer Science, Engineering, or another related major
Project Management certification

Minimum of three (3) years of Project Management experience in packaged business applications projects
Minimum of two (2) years of functional application experience of SAP ECC, SAP S/4 HANA, or SAP ByD
Conversant with project management concepts, methodologies, and tools
Excellent understanding of back office and/or field service business processes
Excellent presentation skills and interpersonal skills
Effective oral and written communication skills; high degree of comfort speaking with business process owners, application management and technical teams
Planning and organizing multiple projects
Proficiency with Microsoft Office Applications
Active listening and problem solving
Balance hands on work with project coordination
Assess and evaluate situations effectively
Synthesize facts, concepts, principles; compile, sort, and interpret data
Identify critical issues quickly and accurately
Research, investigate, compile information
Mediate conflict with tact, diplomacy
Setting, driving, and achieving goals
PREFERRED QUALIFICATIONS:
Master's degree in Computer Science, Engineering, or another related major
Allied Universal® is an Equal Opportunity Employer. All qualified applicants will receive consideration for employment without regard to race/ethnicity, age, color, religion, sex, sexual orientation, gender identity, national origin, genetic information, disability, protected veteran status or relationship/association with a protected veteran, or any other basis or characteristic protected by law. For more information: www.aus.com
If you have any questions regarding Equal Employment Opportunity, Affirmative Action, Diversity and Inclusion, have difficulty using the online system and require an alternate method to apply, or require an accommodation at any time during the recruitment and/or employment process, please contact our local Human Resources department. To find an office near you, please visit: www.aus.com/offices.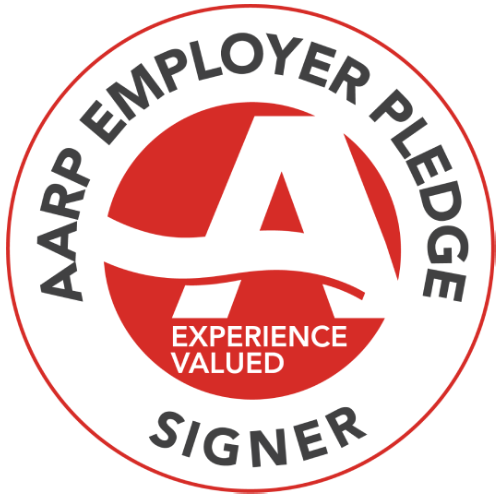 Career Path
Allied Universal offers many career paths to support your immediate and future success.
Senior
Application
Engineer
Application
Engineer
Install
Technician III Sr Service
Technician
Install
Technician II Service
Technician
Install
Technician I
Technician

Solution
Architect III Solution
Engineer III
Solution
Architect II Solution
Engineer II
Solution
Architect Solution
Engineer I
CAD
Technician
Engineering

Senior Project
Manager
Project
Manager
Assistant
Project
Manager Superintendent
Project
Coordinator
Project
Management
"We do exciting and fulfilling work that protects people and assets, and that feels good"
Rewards
From the time our Professional Security Guards are hired, Generally, excluding some clients and unions, employees are eligible for health and welfare benefits 1st of month following 60 days of employment. For 401(k) eligibility employees are eligible after 6 months of service.
Benefits
Healthcare (Medical/Dental/Vision)

401k Retirement Plan

Company-Paid Life Insurance

Employee Referral Program

Employee Assistance Programs

Employee Discount Program

Tuition Discount Program

Training & Career Development Programs