Telecom Dispatcher
Chicago, Illinois
Responsibilties
Telecom Dispatcher
Position Type Full Time
Req ID 2022-834957
Adesta, an Allied Universal® company, specializes in the design and implementation of modern communications networks and infrastructure for public and private customers. Working in a fast-paced, dynamic, and diverse environment, join a team that creates meaningful and measurable solutions based on customers' project goals and budgets. Adesta not only offers engineering, technical, and management expertise of an established systems integrator, we also back our expertise with dependable maintenance support and training.
Adesta, an Allied Universal® Company, is hiring a Telecom Dispatcher. The Telecom Dispatcher screens all call tickets to determine if a conflict with customer facilities exist. The Dispatcher will work as a troubleshooter, repairer, and maintenance personnel for normal and emergency repairs to networks.
RESPONSIBILITIES:
Receive, accurately screen, and dispatch one-call tickets for multiple customers
Reads and interpret maps, as-built drawings and atlases for telecommunications, sewer, water, and electrical facilities
Provide clear and concise information to field personnel in emergency situations
Track and close out each location ticket; enter information into ticket management software
Prepare weekly reports to track ticket and locate volumes for billing purposes
Interact with multiple clients, outside contractors, and other internal departments in a professional and efficient manner
QUALIFICATIONS:
High school diploma or equivalent
Licensing requirements are subject to state and/or local laws and regulations and may be required prior to employment
Proficient with MS Office Suite (Word, Excel, Outlook, PowerPoint, Project, and SharePoint) and computer operations
Ability to work independently, and perform tasks of moderate to high complexity, which require knowledge of technical and business environments
Superb oral and written communication skills
Excellent follow-up and leadership skills
Strong analytical decision-making capabilities
Self-motivated with the ability to motivate and influence others
Must be able to manage multiple tasks while meeting strict deadlines
PREFERRED QUALIFICATIONS:
Prior dispatch experience
Prior work experience requiring excellent customer service skills and direct customer interaction
Prior utility locating or excavation experience
Utility construction experience
Allied Universal® is an Equal Opportunity Employer. All qualified applicants will receive consideration for employment without regard to race/ethnicity, age, color, religion, sex, sexual orientation, gender identity, national origin, genetic information, disability, protected veteran status or relationship/association with a protected veteran, or any other basis or characteristic protected by law. For more information: www.aus.com
If you have any questions regarding Equal Employment Opportunity, Affirmative Action, Diversity and Inclusion, have difficulty using the online system and require an alternate method to apply, or require an accommodation at any time during the recruitment and/or employment process, please contact our local Human Resources department. To find an office near you, please visit: www.aus.com/offices.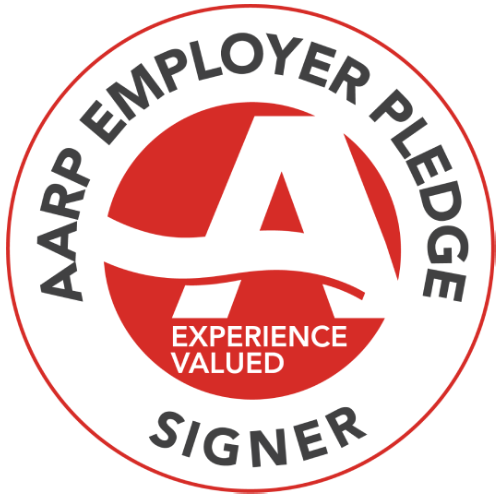 Career Path
Allied Universal offers many career paths to support your immediate and future success.
Senior
Application
Engineer
Application
Engineer
Install
Technician III Sr Service
Technician
Install
Technician II Service
Technician
Install
Technician I
Technician

Solution
Architect III Solution
Engineer III
Solution
Architect II Solution
Engineer II
Solution
Architect Solution
Engineer I
CAD
Technician
Engineering

Senior Project
Manager
Project
Manager
Assistant
Project
Manager Superintendent
Project
Coordinator
Project
Management
"We do exciting and fulfilling work that protects people and assets, and that feels good"
Rewards
From the time our Professional Security Guards are hired, Generally, excluding some clients and unions, employees are eligible for health and welfare benefits 1st of month following 60 days of employment. For 401(k) eligibility employees are eligible after 6 months of service.
Benefits
Healthcare (Medical/Dental/Vision)

401k Retirement Plan

Company-Paid Life Insurance

Employee Referral Program

Employee Assistance Programs

Employee Discount Program

Tuition Discount Program

Training & Career Development Programs