Armed Executive Protection Agent
Dallas, Texas
Armed Executive Protection Agent
Position Type Full Time
Req ID 2023-1093838
Allied Universal® Executive Protection and Intelligence Services, North America's leading specialized protection company, provides rewarding careers that give you a sense of purpose. While working in a dynamic, diverse and inclusive workplace, you will be part of a team that fuels a culture that will reflect in our communities and customers we serve. We offer medical, dental and vision coverage, life insurance, retirement plan, employee assistance programs, company discounts, perks and more for most full-time positions!
The Armed Executive Protection Agent is responsible for the safety and welfare of the assigned principal(s). Agents are expected to competently respond to any situation that may arise while supporting the client. We are looking for professionals with a high level of emotional intelligence and the ability to work days, nights, weekends, holidays and overtime as needed. This is a full-time (40 hours), Monday through Friday position with the options for nights and weekends when needed based on the Client's schedule/needs.
Responsibilities:
Keeping the principal(s) safe by providing close protection
Working in a dynamic and rapidly changing environment.
Multi-tasking, prioritizing and completing tasks in an organized, efficient and effective manner.
Safeguarding and maintaining highly sensitive and confidential information of Allied Universal® Executive Protection and Intelligence Services, the client and/or principal.
Safeguarding individuals and property from all forms of security and safety hazards.
Transporting the principal(s) in designated vehicles in a safe, professional and efficient manner.
Traveling (domestically and internationally) in support of protective operations.
The ability to work irregular or extended hours with an ever-changing schedule. Typical schedules include overtime, nights, holidays and weekends on a regular basis.
Conduct threat assessments of domestic and international locations.
Participate in the planning of Client events to ensure a safe and secure venue.
Provide special security arrangements for events involving Client Principals.
Coordinate with third party protective details, as necessary.
Liaise with the Client, and their support staff, to address and mitigate security concerns.
Conduct security advances and coordinate protective services for Client principals.
Respond to incidents involving suspicious packages, protestors, media and the public.
Observe and report any event that may have an impact on operations; prepare reports that detail incident findings; provide all incident findings to Client.
Requirements:
Minimum of 3 years of full-time executive protection experience in a dynamic program (embedded program experience preferred)
Relevant security and/or close protection experience to include government, law enforcement, military and/or private security.
Law enforcement (Task Force, SWAT, SRT), military Special Operations, and/or High Threat Security operations is preferred.
Valid driver's license and a clean driving record
Texas Level 4 Armed Guard Card, CPR certification and the ability to obtain additional licenses/certifications as needed.
Advanced medical training is preferred.
Compensation & Benefits:
Pay is $37.50 per hour
Benefits are offered to full-time employees:
Medical/Dental/Vision coverage
Free employee life insurance
Paid employee training and development
401K
Employee assistance programs
Paid holidays and flexible PTO (Paid Time Off)
Great company culture and work/life balance
No phone calls. Please allow 7-10 business days for applicant feedback.
CA PPO# 17384; CA PI# 28245; Office: 11677 Central Avenue, Suite C, Chino, CA 91710
Allied Universal® is an Equal Opportunity Employer. All qualified applicants will receive consideration for employment without regard to race/ethnicity, age, color, religion, sex, sexual orientation, gender identity, national origin, genetic information, disability, protected veteran status or relationship/association with a protected veteran, or any other basis or characteristic protected by law. For more information: www.aus.com
If you have any questions regarding Equal Employment Opportunity, Affirmative Action, Diversity and Inclusion, have difficulty using the online system and require an alternate method to apply, or require an accommodation at any time during the recruitment and/or employment process, please contact our local Human Resources department. To find an office near you, please visit: www.aus.com/offices.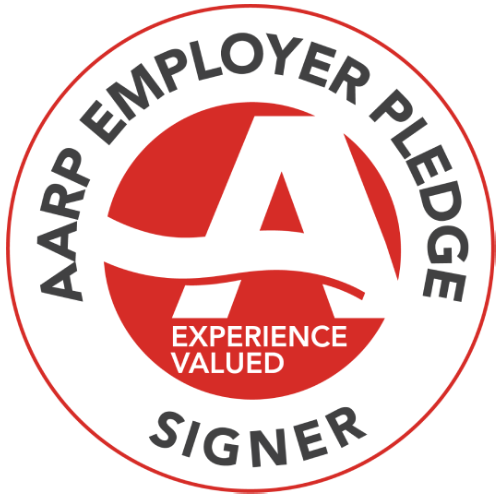 Career Path
Allied Universal offers many career paths to support your immediate and future success.
Regional President

Regional Vice President

General Manager

Branch Manager

Director of Operations

Client Manager

Operations Manager

Field Supervisor

Shift Supervisor

Professional Security Officer
"We do exciting and fulfilling work that protects people and assets, and that feels good"
Rewards
From the time our Professional Security Guards are hired, Generally, excluding some clients and unions, employees are eligible for health and welfare benefits 1st of month following 60 days of employment. For 401(k) eligibility employees are eligible after 6 months of service."
Benefits
Healthcare (Medical/Dental/Vision)

Service Anniversary Bonus

401k Retirement Plan

Company-Paid Life Insurance

Recognition & Rewards Programs

Employee Assistance Programs

Employee Discount Program

Tuition Discount Program

Training & Career Development Programs