Event Security-MUSIC FESTIVAL
Houston, Texas
Event Security-MUSIC FESTIVAL
Position Type Flexible - Events Division
Req ID 2023-1093701
Work Days Available Friday,Saturday,Sunday
Allied Universal® Event Services, North America's leading crowd management, event staffing, and consulting company, provides rewarding careers that give you a sense of purpose. While working in a dynamic, diverse and inclusive workplace, you will be part of a team that service thousands of entertainment locations such as sports stadiums, concerts, convention centers, and other venues annually. The majority of our positions offer flexible schedules which let you decide when you want to work! We offer medical, dental and vision coverage, life insurance, retirement plan, employee assistance programs, company discounts, perks and more for most full-time positions!
Allied Universal is looking to hire Event Security. This position is responsible for checking bags, enforcing access control and implementing policies and procedures for the safety of the guests and owners, while providing superior customer service for the best guest experience.
AUSTIN CITY LIMITS
October 6th -8th & October 13th - 15th
COME HAVE FUN -WHILE YOU WORK
GET PAID WEEKLY!
BE PART OF THE ACTION
starting pay $17.50
ESSENTIAL JOB DUTIES AND RESPONSIBILITIES: Those duties necessary to meet the minimum requirements of the position. Other duties may be assigned.
Assists in all aspects of event day preparation and execution.
Allows appropriate entry into each venue, may collect and/or scan tickets, verify wristbands and badges, direct traffic coming in and out of the venue.
Screens guests during entry via bag searching, hand wand or metal detector, and ID verification.
Protects guests, staff, and venue ownership group assets by watching for security breaches at vital checkpoints.
Responds quickly to potential crowd control issues and provides escorts for unruly guests when ejections are warranted.
Demonstrates an understanding of the policies, procedures and regulations of different venues, facilities and events.
Initiates a genuine, friendly and personal greetings to our guests as they arrive at your facility entrance, aisle, concourse area or other location and a sincere thanks as you complete your encounter with each guests.
Provides guests with helpful directions and/or suggestions that will enhance their entertainment experience.
QUALIFICATIONS: To perform this job successfully, the individual must be able to perform each essential duty satisfactorily. The requirements listed below are representative of the knowledge, skills, and/or experience required. Reasonable accommodation may be made to enable individuals with disabilities to perform the essential functions.
Must be 18 years of age or older.
Must have a high school diploma (or equivalent).

Licensing requirements are subject to state and/or local laws and regulations and may be required prior to employment.

As a condition of employment, employee must successfully complete a background investigation and a post-offer/pre-employment drug/alcohol test and may be required to pass a Driver's Record check.
Be professional, articulate and able to use good independent judgment and discretion.
Must be able to work overtime as needed.
Outstanding verbal and written communication skills required.
Ability to successfully interact at all levels of the organization, including with clients, while functioning as a team player required.
Allied Universal® is an Equal Opportunity Employer. All qualified applicants will receive consideration for employment without regard to race/ethnicity, age, color, religion, sex, sexual orientation, gender identity, national origin, genetic information, disability, protected veteran status or relationship/association with a protected veteran, or any other basis or characteristic protected by law. For more information: www.aus.com
If you have any questions regarding Equal Employment Opportunity, Affirmative Action, Diversity and Inclusion, have difficulty using the online system and require an alternate method to apply, or require an accommodation at any time during the recruitment and/or employment process, please contact our local Human Resources department. To find an office near you, please visit: www.aus.com/offices.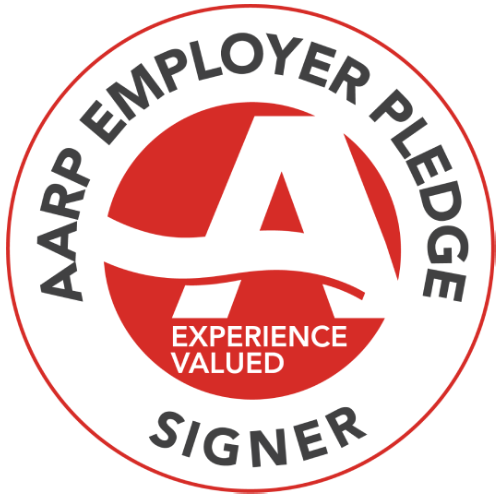 Culture
OUR CORE VALUES MAKE US PHENOMENAL: Trusted, Reliable, Forward-Thinking, Courageous, Caring, Nimble and Responsive
We have a shared sense of duty to our customers and to one another and a dedication to a customer experience that is an industry standard
Our team members service thousands of entertainment locations such as sports stadiums, concerts, convention centers, and other venues annually.

Professional Football, Baseball and Basketball

Major Award Shows
Major Music Festivals

Concerts
Exclusive Special Events
Career Path
Allied Universal offers many career paths to support your immediate and future success.
Full Time
Regional President

Regional Vice President

General Manager

Branch Manager

Account Manager

Director of Operations

Operations Manager
Part Time
Event Manager

Event Supervisor

Event Crew Member

Event Staff:

Access Control
Parking
Ticket Takers
Ushers/Greeters

Event Security:

Backstage Security Presence
Barricade Management
Contraband Check
Traffic Control
Crowd Management
"We do exciting and fulfilling work that protects people and assets, and that feels good"
Rewards
Allied Universal Event Staff can take advantage of great benefits whether they are full-time or part-time.
Full Time Benefits
Healthcare (Medical/Dental/Vision)

401k
Retirement Plan

Holiday Pay &
Sick Pay
Part Time Benefits
401k
Retirement Plan