Account Manager
Jupiter, Florida
Account Manager
Position Type Full Time
Shift Type Afternoon,Evening,Morning,Overnight
Req ID 2023-1087725
Allied Universal®, North America's leading security and facility services company, provides rewarding careers that give you a sense of purpose. While working in a dynamic, diverse and inclusive workplace, you will be part of a team that fuels a culture that will reflect in our communities and customers we serve. We offer medical, dental and vision coverage, life insurance, retirement plan, employee assistance programs, company discounts, perks and more for most full-time positions!
Account Manager
Design, & Manufacture Plant
Competitive Salary
Phenomenal Benefits
Outstanding Work Perks
Referral & Retention Bonus Program
Must be Florida Security "D" & "G" Licensed
Must have Valid State of Florida Drivers License
Must have Active Secret Security Clearance
Allied Universal is looking to hire an Account Manager. Account Manager jobs at Allied Universal are accountable for day-to-day operations of an assigned account, including hiring, training, disciplining and terminating staff. Build, improve and maintain relationships with clients and employees: develop & retain staff; coordinate needed support services and solve problems to effectively run the account. Meet or exceed financial & operational goals; provide quality customer service. Maintains or oversees maintenance of weekly operating schedules and completion of payroll for assigned security personnel. Provides after-hour emergency response as required. To support and ensure success in this role, we provide a comprehensive, week-long management onboarding course designed to provide best practices, tools and guidance.
Essential Functions
Supervise the day to day security operations of an assigned client site
Manage a team of security officers, site and/or shift supervisors including hiring/selection, scheduling, payroll, training, coaching, development and support
Ensure the client site is provided with high quality security services to protect people and property
Build, improve and maintain effective relationships with both client and employees
Coordinate necessary support services to effectively manage client site to meet or exceed financial and operational goals and provide quality customer service
Additional Responsibilities
Ensure all required reporting and contract compliance requirements are met
Assure regular communication of issues or program with Client
Handle any escalated security issues or emergency situations appropriately
Other management responsibilities as determined by leadership
Communicate staffing needs via Requisition Form; assist recruiters in identifying, interviewing and hiring quality candidates
Develop staff in both technical and professional skills through performance management (coaching, counseling, disciplining, MSO training, annual formal performance evaluations, recognition, etc.)
Assure that employee grievances are heard and resolved (with help from appropriate support employees, as required) and that personnel records are updated and accurate (Change of Status forms, rosters, etc.)
Assure communication of policies, company announcements and job openings through a consistently updated READ file at each site
Meet all contractual scheduled hours with a minimum of unbilled overtime
Coordinate and/or conduct site-specific OJT, client-specific training, and annual refresher training for security personnel, as well as meet Allied Universal's corporate training standards
Develop / maintain operational procedures so that a valid, site-specific OPM and post orders are always available for emergency reference by the security staff
Manage uniforms, equipment, supplies and vehicles utilized at the account(s), maintaining appropriate inventories and maintenance checklists
Take a proactive role in communicating with the client and meeting his needs; meet with regularly, listen to issues, provide security and technical expertise and solutions. Ensure complete customer satisfaction

Licensing requirements are subject to state and/or local laws and regulations and may be required prior to employment.

Capably utilize WinTeam for scheduling and billing, and to produce reports (such as Scheduling Activity, invoice Aging by tiers, Training Summary and Training Detail reports) that require interpretation and action for effective business management
Enforce Allied Universal policies as outlined in the handbooks, executive memos and on the portal
Qualifications
Four year degree in Criminal Justice, Business Administration or related field

Previous Contract Security, facilities management, military or law enforcement experience
At least 2 years of business management/operations/supervisory experience (depending on size/scope of client).
Ability to develop and grow customer relationships
Experience in hiring, developing, motivating and retaining quality staff
Outstanding interpersonal and communications skills required
Ability to work in a team-oriented management environment with the ability to work independently
Ability to manage multiple priorities, complex situations, a diverse team of employees and client requirements on an ongoing basis
Previous payroll, billing and scheduling experience preferred
Ability to work in a team-oriented management environment while having an entrepreneurial attitude
Key Competencies: Staff Management, Financial Management, Integrity, Problem Solving, Conflict Management, Time Management, Customer Focus, Timely Decision Making, Motivating and Directing Others, Drive for Results
Allied Universal® is an Equal Opportunity Employer. All qualified applicants will receive consideration for employment without regard to race/ethnicity, age, color, religion, sex, sexual orientation, gender identity, national origin, genetic information, disability, protected veteran status or relationship/association with a protected veteran, or any other basis or characteristic protected by law. For more information: www.aus.com
If you have any questions regarding Equal Employment Opportunity, Affirmative Action, Diversity and Inclusion, have difficulty using the online system and require an alternate method to apply, or require an accommodation at any time during the recruitment and/or employment process, please contact our local Human Resources department. To find an office near you, please visit: www.aus.com/offices.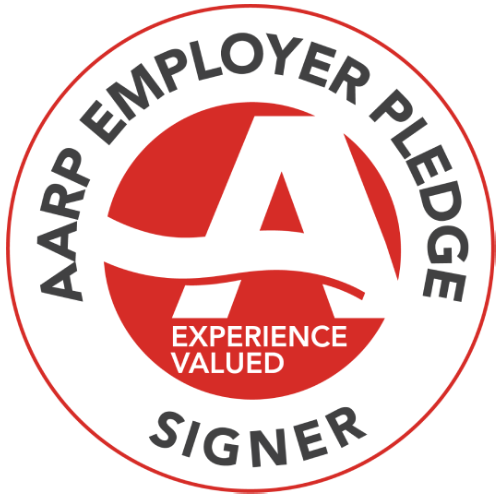 Culture
OUR CORE VALUES MAKE US PHENOMENAL: Trusted, Reliable, Forward-Thinking, Courageous, Caring, Nimble and Responsive
Our shared sense of duty to our customers and to one another, a dedication to a customer experience that is an industry standard
Our relationships are at the heart of everything we do, each and every day.
Career Path
Allied Universal offers many career paths to support your immediate and future success.
Regional President

Regional Vice President

General Manager

Branch Manager

Director of Operations

Client Manager

Operations Manager

Account Manager
"We do exciting and fulfilling work that protects people and assets, and that feels good"
Rewards
From the time our Professional Security Guards are hired, Generally, excluding some clients and unions, employees are eligible for health and welfare benefits 1st of month following 60 days of employment. For 401(k) eligibility employees are eligible after 6 months of service."
Benefits
Healthcare (Medical/Dental/Vision)

Service Anniversary Bonus

401k Retirement Plan

Company-Paid Life Insurance

Recognition & Rewards Programs

Employee Assistance Programs

Employee Discount Program

Tuition Discount Program

Training & Career Development Programs