Security Installation Technician III
Livermore, California
Responsibilties
Security Installation Technician III
Position Type Full Time
Req ID 2023-1093984
When you join the Allied Universal® Technology Services, you are joining one of the fastest growing security systems integrators in North America. Build your career within a fast-paced, dynamic, and diverse environment that combines leading-edge technology solutions - electronic access control, video surveillance, alarm monitoring, emergency communications, robotics, drones, and other smart tech innovative solutions - with physical security solutions to safeguard our clients and our communities. We offer an array of opportunities - service technician jobs, installation technician jobs, security installation jobs, engineers, and project manager jobs to name a few. Start your career with us today! We offer medical, dental and vision coverage, life insurance, retirement plan, employee assistance programs, company discounts, perks and more for most full-time positions!
What to expect as a Commercial Security Installation Technician III:
Assist the Project Manager regarding on-site scheduling of work activities and timely delivery of equipment
Responsible for the connection of control panels, application requirements, wire concealment, and security software installation

Install, program and configure commercial electronic security systems for enterprise commercial clients (door access control, CCTV, intrusion detection, low voltage communication, electronic locks, point sensors, signaling devices, ect.)

Troubleshoot new installations to ensure the systems are functioning properly and satisfy codes
Demonstrate Allied Universal's core values as a highly skilled leader on the Installation Team
Supervise several teams comprised of Security Installation Technician I's and II's
Manage several medium to large jobs simultaneously and doing so within approved hours and margin tolerances
Drive to client sites, with a company issued vehicle, to perform the system installation and confirm the system is operating effectively and meets contract requirements
Installation of electrical wiring, panels, cable and security devices
Completes miscellaneous tasks as assigned by manager
What knowledge and skills are required:
High School Degree or equivalent is required
Minimum 2-3 years of experience in the physical security, fire alarm or low voltage communication industry installing field devices, programming systems, and running medium to large sized jobs required
Experience with any or all of the following preferred: Software House, Lenel, AMAG, S2, Brivo, Milestone, Exacq, Axis, Bosch, Commend, DMP, Open Options, Notifier, Fluidmesh or ONSSI
Possess or has the ability to obtain proper state licensing once hired (Low Voltage D license, Alarm Installer Lic. etc.)
Ability to meet deadlines and work in a fast based environment with minimum direction
Good communication skills for effective interaction with internal & external customers
Strong troubleshooting skills and mechanical aptitude
Ability to be on-call on a rotational basis
Must be detail-oriented and organized

Must possess a valid Driver's License with at least one year of driving experience, a clean driving record (no major violations within last 36 months, no more than 1 accident in last 24 months, no more than one minor moving violation in last 24 months), a minimum level of insurance as required by Company policy, and the ability to safely operate a vehicle required.

Ability to complete time entry from home on a daily basis via the Internet
Ability to deliver product familiarization training to end-users
Strong proficiency in Microsoft Office products (Word, Excel, and Project)
Ability and track record of successfully loading servers with 3rd party applications
Ability and track record of successfully deploying IP video solutions
Possess general working knowledge of network architecture
Overnight travel may be required on an as-need basis
Pay Range: $38/hr-$50/hr
Allied Universal® is an Equal Opportunity Employer. All qualified applicants will receive consideration for employment without regard to race/ethnicity, age, color, religion, sex, sexual orientation, gender identity, national origin, genetic information, disability, protected veteran status or relationship/association with a protected veteran, or any other basis or characteristic protected by law. For more information: www.aus.com
If you have any questions regarding Equal Employment Opportunity, Affirmative Action, Diversity and Inclusion, have difficulty using the online system and require an alternate method to apply, or require an accommodation at any time during the recruitment and/or employment process, please contact our local Human Resources department. To find an office near you, please visit: www.aus.com/offices.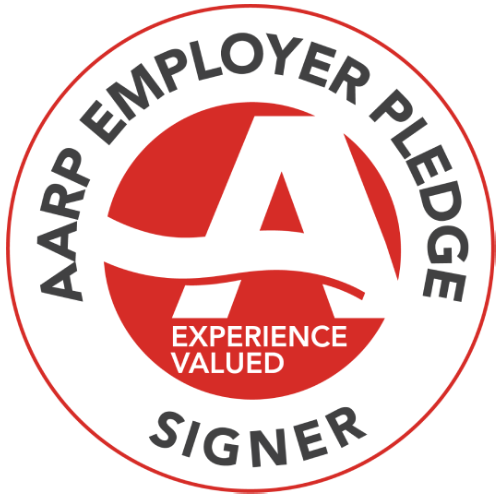 Career Path
Allied Universal offers many career paths to support your immediate and future success.
Senior
Application
Engineer
Application
Engineer
Install
Technician III Sr Service
Technician
Install
Technician II Service
Technician
Install
Technician I
Technician

Solution
Architect III Solution
Engineer III
Solution
Architect II Solution
Engineer II
Solution
Architect Solution
Engineer I
CAD
Technician
Engineering

Senior Project
Manager
Project
Manager
Assistant
Project
Manager Superintendent
Project
Coordinator
Project
Management
"We do exciting and fulfilling work that protects people and assets, and that feels good"
Rewards
From the time our Professional Security Guards are hired, Generally, excluding some clients and unions, employees are eligible for health and welfare benefits 1st of month following 60 days of employment. For 401(k) eligibility employees are eligible after 6 months of service.
Benefits
Healthcare (Medical/Dental/Vision)

401k Retirement Plan

Company-Paid Life Insurance

Employee Referral Program

Employee Assistance Programs

Employee Discount Program

Tuition Discount Program

Training & Career Development Programs