Strategic Accounts Program Manager
Livermore, California
Responsibilties
Strategic Accounts Program Manager
Position Type Full Time
Req ID 2023-1029286
When you join the Allied Universal® Technology Services, you are joining one of the fastest growing security systems integrators in North America. Build your career within a fast-paced, dynamic, and diverse environment that combines leading-edge technology solutions - electronic access control, video surveillance, alarm monitoring, emergency communications, robotics, drones, and other smart tech innovative solutions - with physical security solutions to safeguard our clients and our communities. We offer an array of opportunities - service technician jobs, installation technician jobs, security installation jobs, engineers, and project manager jobs to name a few. Start your career with us today! We offer medical, dental and vision coverage, life insurance, 401(k), employee assistance programs, company discounts, perks and more for most full-time positions!
Allied Universal® Technology Services is hiring a Program Manager with the Strategic Accounts Team. The Program Manager functions to ensure that the program to which they are assigned is successful and arrives at a profitable completion. Responsible for overall program progress, contract management, cost control, financial reporting, scheduling, quality assurance and control, and safety. Also responsible for overseeing and managing all staff for the program.
RESPONSIBILITIES:
Ensures that the requirements of the contract and the customer are fulfilled
Serves as the primary contact for the customer on issues related to the contract and the construction
Enforces a strict safety program that focuses on accident prevention; maintains a safe work environment for employees, subcontractors, visitors, and the general public. Monitors compliance with the company's safety policies.
Ensures that all activities on the program are conducted in such a way that protects company assets and adheres to company policies and procedures.
Manages the preparation of strategic plans, budgets, reports, and financial forecasts.
Manages the staff at the program location to include hiring, training, evaluating, counseling, and, if necessary, terminating; assesses manpower needs and adjusts the staff appropriately.
Supplements the Business Development and Project Development Departments in identifying and developing new business opportunities; assists in contacting, qualifying, and pursuing leads for new business opportunities; prepares estimates and proposals as necessary for potential new work.
QUALIFICATIONS:
Must possess one or more of the following:
A Bachelor's degree in construction management or engineering
Technical Associate's degree in electronics with 3 years of construction-based experience
High school diploma or equivalent with 5 years of construction-based work experience
ADDITIONAL QUALIFICATIONS:
Must be able to work various shifts and weekends, as dictated by the operational needs of the team.
Demonstrated ability to take initiative, successfully handle and prioritize multiple competing assignments and effectively manage deadlines.
Must have five (5) years of progressively more responsible field construction and management experience
Must have five (5) years of security experience
Work experience with CCTV, card readers, security software, and security fencing is required
Prior work experience in a supervisory/management-level role
Energetic and focused personality with a demonstrated ability to take initiative, successfully handle and prioritize multiple competing assignments and effectively manage deadlines.
Must be highly proficient and fully functional in all Microsoft Office applications and able to effectively utilize all available office management technology.
Professional, articulate and able to use good independent judgment and discretion. Must have proven ability to maintain correspondence, discussions and materials in strictest confidence. Must be able to work overtime as needed.
Current state driver's license, clean driving record (no points in prior 3 years), minimum level of insurance as required by Company policy, and ability to safely operate a vehicle required.
Professional, articulate and able to use good independent judgment and discretion.
Outstanding verbal and written communication skills required. Ability to successfully interact at all levels of the organization, including with clients, while functioning as a team player required.
Pay Range: $120k-$160k
Allied Universal® is an Equal Opportunity Employer. All qualified applicants will receive consideration for employment without regard to race/ethnicity, age, color, religion, sex, sexual orientation, gender identity, national origin, genetic information, disability, protected veteran status or relationship/association with a protected veteran, or any other basis or characteristic protected by law. For more information: www.aus.com
If you have any questions regarding Equal Employment Opportunity, Affirmative Action, Diversity and Inclusion, have difficulty using the online system and require an alternate method to apply, or require an accommodation at any time during the recruitment and/or employment process, please contact our local Human Resources department. To find an office near you, please visit: www.aus.com/offices.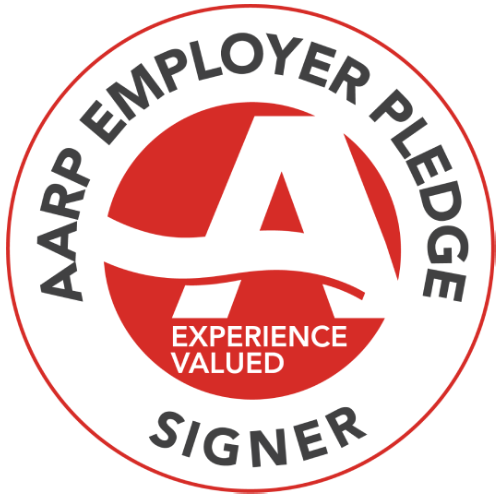 Career Path
Allied Universal offers many career paths to support your immediate and future success.
Senior
Application
Engineer
Application
Engineer
Install
Technician III Sr Service
Technician
Install
Technician II Service
Technician
Install
Technician I
Technician

Solution
Architect III Solution
Engineer III
Solution
Architect II Solution
Engineer II
Solution
Architect Solution
Engineer I
CAD
Technician
Engineering

Senior Project
Manager
Project
Manager
Assistant
Project
Manager Superintendent
Project
Coordinator
Project
Management
"We do exciting and fulfilling work that protects people and assets, and that feels good"
Rewards
From the time our Professional Security Guards are hired, Generally, excluding some clients and unions, employees are eligible for health and welfare benefits 1st of month following 60 days of employment. For 401(k) eligibility employees are eligible after 6 months of service.
Benefits
Healthcare (Medical/Dental/Vision)

401k Retirement Plan

Company-Paid Life Insurance

Employee Referral Program

Employee Assistance Programs

Employee Discount Program

Tuition Discount Program

Training & Career Development Programs