Part-Time Event Security Field Managers
Los Angeles, California
Part-Time Event Security Field Managers
Position Type Flexible - Events Division
Req ID 2023-955061
Allied Universal® Event Services, North America's leading crowd management, event staffing, and consulting company, provides rewarding careers that give you a sense of purpose. While working in a dynamic, diverse and inclusive workplace, you will be part of a team that service thousands of entertainment locations such as sports stadiums, concerts, convention centers, and other venues annually. The majority of our positions offer flexible schedules which let you decide when you want to work!
Part-time Field Event Managers
Guard Card Required
Resume Required
Pay range $28.00-$30.00
Allied Universal Event Services is looking to hire part-time field event managers to work venues in the Los Angeles and Orange Counties.
Key Responsibilities:
Through knowledge of the principles and practices used in successful event management, this position is responsible for show preparation up and through its closeout, while adhering to all applicable policies and procedures. Duties include the provisioning of leadership and direction to subordinate staff, supervisors, and front-line crew members while maintaining the highest levels of employee morale, safety, service, appearance, and performance.
Position carefully coordinates allocation of time and focus to main responsibilities based on priority. The ranking of priority includes, but is not limited to:
Maintaining Client Relationships: Meetings, Site Visits, Networking Opportunities, Shop Competitors, etc. Participate consistently in local networking opportunities as related to scope of Business Development. Work with the local Branch Manager and Corporate Office to participate, when applicable, in National Associations Meetings (IAVM, IAEE, etc).
Thorough Preparation of Show: External and Internal [Maintain Updated Grid, Cost Estimate, Security Plan, Attend and Participate in Meetings, Show Walk-Through's, Logistics, Assignment of Key Personnel, On-Site Management, Development of Core, Enforce Policies and Procedures, etc.].
Participate in the hiring and the development of core employees. Places specific ads for specialty positions and higher qualifying candidates via Corp HR as necessary to maintain the peaks and valleys.
Essential Job Duties:
Accountable to successfully service Clients and raise the bar and image of AUES in the local market.
Maintains and develops existing and new customer relationships through appropriate avenues to optimize quality of service, business growth, and customer satisfaction.
Possesses a general knowledge regarding AUES: Marketing Materials, Sales Tools, and Staffing Levels.
By exposure, is aware of deal points and the operational and financial challenges we face with on-site logistics; including, but not limited to: check-in/check-out location & intricacies, shift overlap, walking time, post time vs. bill time, overtime [billable], split shifts, supervisory and management oversight, etc.
With the information provided by the client (new or existing), position is capable of reading a show grid and staffing plan and has the ability to update on show site per protocols.
Conforms to client/AUES agreement terms.
Knowledgeable of local, state, and federal laws regarding mandatory rest breaks and meal breaks.
Attends and participates in client staff meetings.
Maintain Core Depth, Key Position Succession, and Monitor of Scheduled Personnel/Shifts
When applicable, assists with scheduling CORE employees per protocols.
Selects and communicates to Branch Manager, the appropriate supervisor and key crew personnel for each shift.
Logistics
Coordinates pre-show meetings, walk-through's, etc., necessary for preparation (including, but not limited to: post order development/training/issuance, deployment sheets, show grids, dot maps, etc.)
Maintains equipment inventory and controls.
Pre-plans the coordination of equipment for assigned accounts/events (and cleaning thereof).
Field and Administrative Operations
Maintain compliance of the contractual agreement and oversee performance of such.
While on site, maintains the highest quality of services.
Ensures employees comply with policy and procedures; including, but not limited to: SMART Deployment, Briefings and quality thereof, Guest Service Standards, AUES image, Customer Satisfaction, Client Satisfaction, Radio Etiquette, Event Paperwork (ALL Critical Basic Tasks), Rest and Meal Break practices, Overtime, Check-in and Check-out procedures, etc.
Verifies all paperwork is completed accurately and sent to the Branch Manager for processing.
Documents per applicable policies and procedures employee incidents, write-ups, counseling sessions, disciplinary issues, workers compensation incidents, etc. and communicates to the branch manager
Anticipates Service Reviews by the Branch Manager or Corporate Representative.
Position is flexible to various shifts, events, etc. including nights, weekend, and holiday work required.
Requirements
Must be able to lift 35lbs minimum
Licensing requirements are subject to state and/or local laws and regulations and may be required prior to employment.
*A valid driver's license will be required for driving positions only
Limited Travel
Perks and Benefits:
Part-time
401(k)
Sick pay
Flexible part time schedules that fit with your personal life goals
Ongoing paid training programs and career growth opportunities
Employee discounts through our perks program to your favorite restaurants, entertainment venues and much more
Allied Universal® is an Equal Opportunity Employer. All qualified applicants will receive consideration for employment without regard to race/ethnicity, age, color, religion, sex, sexual orientation, gender identity, national origin, genetic information, disability, protected veteran status or relationship/association with a protected veteran, or any other basis or characteristic protected by law. For more information: www.aus.com
If you have any questions regarding Equal Employment Opportunity, Affirmative Action, Diversity and Inclusion, have difficulty using the online system and require an alternate method to apply, or require an accommodation at any time during the recruitment and/or employment process, please contact our local Human Resources department. To find an office near you, please visit: www.aus.com/offices.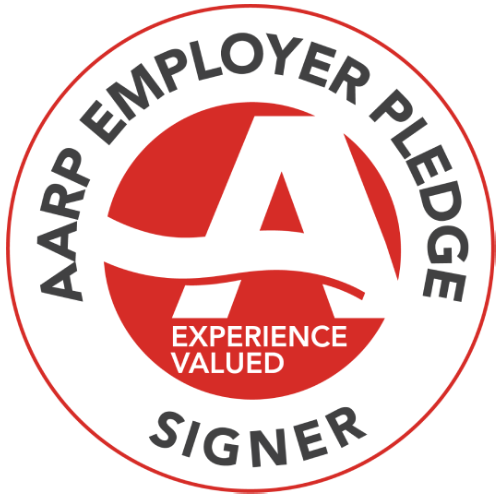 Culture
OUR CORE VALUES MAKE US PHENOMENAL: Trusted, Reliable, Forward-Thinking, Courageous, Caring, Nimble and Responsive
We have a shared sense of duty to our customers and to one another and a dedication to a customer experience that is an industry standard
Our team members service thousands of entertainment locations such as sports stadiums, concerts, convention centers, and other venues annually.

Professional Football, Baseball and Basketball

Major Award Shows
Major Music Festivals

Concerts
Exclusive Special Events
Career Path
Allied Universal offers many career paths to support your immediate and future success.
Full Time
Regional President

Regional Vice President

General Manager

Branch Manager

Account Manager

Director of Operations

Operations Manager
Part Time
Event Manager

Event Supervisor

Event Crew Member
"We do exciting and fulfilling work that protects people and assets, and that feels good"
Rewards
Allied Universal Event Staff can take advantage of great benefits whether they are full-time or part-time.
Full Time Benefits
Healthcare (Medical/Dental/Vision)

401k
Retirement Plan

Holiday Pay &
Sick Pay
Part Time Benefits
401k
Retirement Plan