Armed Security Supervisor - Secret Clearance
McLean, Virginia
Armed Security Supervisor - Secret Clearance
Position Type Part Time
Shift Type Afternoon,Morning
Req ID 2022-796674
Work Days Available Saturday - Sunday
Allied Universal®, North America's leading security and facility services company, provides rewarding careers that give you a sense of purpose. While working in a dynamic, diverse and inclusive workplace, you will be part of a team that fuels a culture that will reflect in our communities and customers we serve. We offer medical, dental and vision coverage, life insurance, 401K, employee assistance programs, company discounts, perks and more for all full-time positions!
Allied Universal Services is seeking the position of an Armed Security Shift Supervisor.
The Armed Security Shift Supervisor will supervise and coordinate the delivery of quality services on a specific shift at an assigned customer. An Armed Security Shift Supervisor acts as a liaison between site supervisor, Account Manager/Field Operations Manager and professional security officers. They supervise staff on assigned shift, providing coaching, recognition and discipline within approved empowerment range.
COVID-19 vaccination is required for this position - the Company will provide accommodations as required by law for disability and religious-based reasons.
Part Time: Saturday and Sunday 5:00 a.m. to 2:00 p.m.
Must have an active Secret Clearance
Must have Virginia Armed Security Officer License with Firearm Endorsement
Location: Chantilly, VA
Pay $30.08 / Hr
QUALIFICATIONS/REQUIREMENTS:
Be at least 21 years of age
Possess a high school diploma or equivalent, or 5 years verifiable experience
Minimum of 1-2 year high-level security experience on DOD site or similar in military
Must have an active DoD Secret Clearance
Must have Virginia Armed Security Officer License with Firearm Endorsement
Possess effective written and oral communication and interpersonal skills with ability to deal with all levels of personnel and the general public in a professional and effective manner

Licensing requirements are subject to state and/or local laws and regulations and may be required prior to employment.

As a condition of employment, employee must successfully complete a background investigation and a drug screen in accordance with all federal, state, and local laws
Be able to obtain a Department of Defense (DoD) position appropriate level security clearance
Display exceptional customer service and communication skills

Driving Positions: must possess a valid Driver's License with at least one year of driving experience, a clean driving record (no major violations within last 36 months, no more than 1 accident in last 24 months, no more than one minor moving violation in last 24 months), a minimum level of insurance as required by Company policy, and the ability to safely operate a vehicle required.

Have intermediate computer skills to operate innovative, wireless technology at client specific sites
Ability to handle crisis situations at the client site, calmly and efficiently
Respond to and assess security alarms or emergency alarms, emergency situations, medical aid, fires, oxygen deficiency alarms, first responder; secure classified information, escort visitors and contractors, secure ingress and egress situations
Preserve order and enforce rules, regulations and directives for the viability of the site and the safety of personnel, equipment and sensitive information
Report safety concerns, security breaches and unusual circumstances, both through written and verbal means
Know site-specific operations performance manuals and post orders
Conduct personal sweeps in closed areas; monitor prohibited items in certain areas
Able to:

Work in various environments such as cold weather, rain/snow or heat
Occasionally lift or carry up to 40 pounds
Climb stairs, ramps, or ladders occasionally during shift
Stand or walk on various surfaces for long periods of time
Allied Universal® is an Equal Opportunity Employer. All qualified applicants will receive consideration for employment without regard to race/ethnicity, age, color, religion, sex, sexual orientation, gender identity, national origin, genetic information, disability, protected veteran status or relationship/association with a protected veteran, or any other basis or characteristic protected by law. For more information: www.aus.com
If you have any questions regarding Equal Employment Opportunity, Affirmative Action, Diversity and Inclusion, have difficulty using the online system and require an alternate method to apply, or require an accommodation at any time during the recruitment and/or employment process, please contact our local Human Resources department. To find an office near you, please visit: www.aus.com/offices.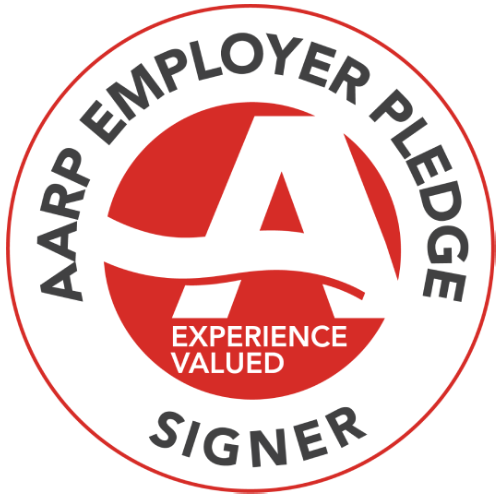 Career Path
Allied Universal offers many career paths to support your immediate and future success.
Regional President

Regional Vice President

General Manager

Branch Manager

Director of Operations

Client Manager

Operations Manager

Field Supervisor

Shift Supervisor

Professional Security Officer
"We do exciting and fulfilling work that protects people and assets, and that feels good"
Rewards
From the time our Professional Security Guards are hired, Generally, excluding some clients and unions, employees are eligible for health and welfare benefits 1st of month following 60 days of employment. For 401(k) eligibility employees are eligible after 6 months of service."
Benefits
Healthcare (Medical/Dental/Vision)

Service Anniversary Bonus

401k Retirement Plan

Company-Paid Life Insurance

Recognition & Rewards Programs

Employee Assistance Programs

Employee Discount Program

Tuition Discount Program

Training & Career Development Programs