Account Manager - Hospital
Richmond, California
Account Manager - Hospital
Position Type Full Time
Shift Type Morning
Req ID 2022-871255
Work Days Available Monday - Friday
Allied Universal®, North America's leading security and facility services company, provides rewarding careers that give you a sense of purpose. While working in a dynamic, diverse and inclusive workplace, you will be part of a team that fuels a culture that will reflect in our communities and customers we serve. We offer medical, dental and vision coverage, life insurance, 401K, employee assistance programs, company discounts, perks and more for all full-time positions!
Allied Universal is looking to hire an Account Manager. Account Manager jobs at Allied Universal are accountable for day-to-day operations of an assigned account, including hiring, training, disciplining and terminating staff. Build, improve and maintain relationships with clients and employees: develop & retain staff; coordinate needed support services and solve problems to effectively run the account. Meet or exceed financial & operational goals; provide quality customer service. Maintains or oversees maintenance of weekly operating schedules and completion of payroll for assigned security personnel. Provides after-hour emergency response as required. To support and ensure success in this role, we provide a comprehensive, week-long management onboarding course designed to provide best practices, tools and guidance.
ESSENTIAL JOB DUTIES AND RESPONSIBILITIES:Those duties necessary to meet the minimum requirements of the position. Other duties may be assigned:
Managing the security services and related operations provided to an assigned account, including client services and problem resolution, service enhancement and expansion, new business development, operational effectiveness, and preparation of post orders
Coaching, developing and leading Healthcare Security Officers and Supervisors
Building data-driven business cases and implementing administrative and operations programs
Observing and immediately reporting any signs of crime, disorder, safety hazard, and unusual activity
Verbally and physically de-escalating individuals as needed
Directing persons causing a disturbance to exit the property in a calm and respectful manner
Responding to incidents of fire, medical emergency, bomb threat, flooding, water discharge, elevator emergency, hazardous materials, or inclement weather with calm urgency
Inspecting all security devices and fire control equipment
Screening members, visitors, and client employees to expedite their admittance to the facility
Preparing logs and investigative reports, as required, by writing, typing, or entering accurate information that can be easily interpreted by fellow officers and supervisors
Reading and interpreting police reports, local and state law, and procedure manuals
Accurately entering information and maintaining the Lost and Found department log while adhering to the stated restrictions as they appear in the departmental manual
Ensuring that all property removal is conducted within appropriate policy requirements and in accordance with client standards
BASIC QUALIFICATIONS: To perform this job successfully, the individual must be able to perform each essential duty satisfactorily. The requirements listed below are representative of the knowledge, skills, and/or experience required in order to be hired. Reasonable accommodation may be made to enable individuals with disabilities to perform the essential functions.
Formal Education, Licenses, and Certifications Required:
High School Diploma or GED and an Associate's Degree
Have a reliable and functional means of communication (i.e., cell phone)
The legal right to work in the United States
Possess a valid government-issued driver's license or state-issued I.D.
Active state issued guard card preferred
Successfully pass the client's pre-employment screening process (Drug Test, Health Screen, Criminal Background Check)
Ability to properly wear an N95 mask and adhere to social distancing guidelines while onsite
Complete healthcare competency assessment and training on defusing assaultive behavior
Type and Length of Specific Experience Required:
Five (5) to ten (10) years of experience in a Healthcare security management role or an equivalent combination of education and experience sufficient to perform the essential functions of the job, as determined by the company
Knowledge and Skills Required:
Must have or be able to obtain IAHSS basic, advanced and supervisor certification within six months of employment
Must obtain IAHSS Certified Healthcare Protection Administrator (CHPA) within one (1) year of employment
Demonstrate excellent written and verbal communication and interpersonal skills
Knowledge of or ability to learn security operations and procedures
Able to pass each healthcare competency exam and/or skills lab
Adhere to applicable state, county and municipal licensing requirements for Security Officers
Maintain professional composure when handling crisis situations
Basic computer skills
High-quality customer service skills
Critical thinking and problem-solving skills
Ability to be an effective team member and manage multiple tasks with good time-management
Courteous and professional telephone manner
Must own a reliable form of transportation (may be used in performance of duties)
As a condition of employment, employee must successfully complete a background investigation and a drug screen in accordance with all federal, state, and local laws
Knowledge of and experience with parking and transportation systems and its related issues or problems
OTHER RELATED ATTRIBUTES THAT WOULD ENHANCE HIRING CONSIDERATION:
These are other criteria that may enhance the hiring decision but would not rule out the candidate for consideration if not present.
Knowledge, training, and/or experience in safety, fire protection, civil disturbance, emergency preparedness procedures and planning, CPR/AED., Security and Safety issues and standards as set forth by healthcare regulatory agencies is preferred
BSIS Guard Card preferred
PHYSICAL REQUIREMENTS AND ENVIRONMENT:
Able to frequently sit, stand, walk and climb during shifts for potentially long periods of time
Able to reach with arms, stoop, kneel, crouch, crawl and grasp objects with hands and fingers
Able to frequently lift and/or move up to 25 pounds and occasionally up to 75 pounds
Ability to run (as needed) to quickly respond to situations and emergencies
Able to physically restrain people and assist in moving the restrained individuals
Comfortable working in various environments with or without the use of protective gear and devices, with possible exposure to: deadly weapons, injury from violent persons, infectious persons, gases and fumes, blood and bodily fluids, hazardous chemicals, inclement weather and noise levels in the work environment ranging from extreme noise to extreme quiet
Must be able to submit to drug screening to the extent permissible by law
Reasonable accommodations may be made to enable individuals with disabilities to perform essential functions
Allied Universal® is an Equal Opportunity Employer. All qualified applicants will receive consideration for employment without regard to race/ethnicity, age, color, religion, sex, sexual orientation, gender identity, national origin, genetic information, disability, protected veteran status or relationship/association with a protected veteran, or any other basis or characteristic protected by law. For more information: www.aus.com
If you have any questions regarding Equal Employment Opportunity, Affirmative Action, Diversity and Inclusion, have difficulty using the online system and require an alternate method to apply, or require an accommodation at any time during the recruitment and/or employment process, please contact our local Human Resources department. To find an office near you, please visit: www.aus.com/offices.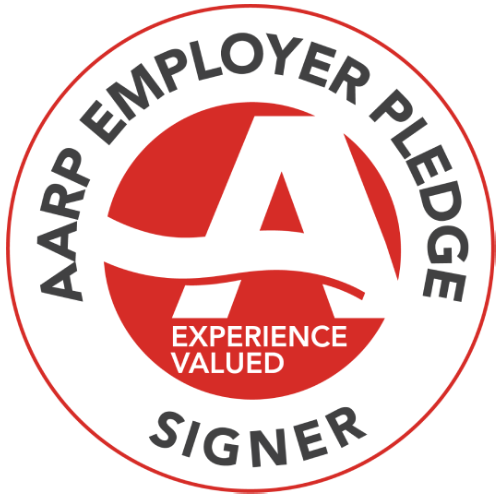 Culture
OUR CORE VALUES MAKE US PHENOMENAL: Trusted, Reliable, Forward-Thinking, Courageous, Caring, Nimble and Responsive
Our shared sense of duty to our customers and to one another, a dedication to a customer experience that is an industry standard
Our relationships are at the heart of everything we do, each and every day.
Career Path
Allied Universal offers many career paths to support your immediate and future success.
Regional President

Regional Vice President

General Manager

Branch Manager

Director of Operations

Client Manager

Operations Manager

Account Manager
"We do exciting and fulfilling work that protects people and assets, and that feels good"
Rewards
From the time our Professional Security Guards are hired, Generally, excluding some clients and unions, employees are eligible for health and welfare benefits 1st of month following 60 days of employment. For 401(k) eligibility employees are eligible after 6 months of service."
Benefits
Healthcare (Medical/Dental/Vision)

Service Anniversary Bonus

401k Retirement Plan

Company-Paid Life Insurance

Recognition & Rewards Programs

Employee Assistance Programs

Employee Discount Program

Tuition Discount Program

Training & Career Development Programs