Project Manager- Electronic Security
Rochester, New York
Responsibilties
Project Manager- Electronic Security
Position Type Full Time
Req ID 2022-834832
Adesta, an Allied Universal® company, specializes in the design and implementation of modern communications networks and infrastructure for public and private customers. Working in a fast-paced, dynamic, and diverse environment, join a team that creates meaningful and measurable solutions based on customers' project goals and budgets. Adesta not only offers engineering, technical, and management expertise of an established systems integrator, we also back our expertise with dependable maintenance support and training.
Adesta, a Allied Universal company, is looking for a responsible Senior Project Manager to oversee all operations including: contract management, material procurement, permitting, planning, scheduling, financial reporting, quality assurance and control, safety, equipment management, and monitoring contract performance.
ESSENTIAL DUTIES AND FUNCTIONS
Is ultimately responsible for the on-time and on-budget completion of the project.
Ensures that the requirements of the contract and the customer are fulfilled.
Serves as the primary contact for the customer on issues related to the contract and the construction.
Enforces a strict safety program that focuses on accident prevention. Maintains a safe work environment for employees, subcontractors, visitors, and the general public. Monitors compliance with the company's safety policies.
Ensures that all activities on the project are conducted in such a way that protects company assets and adheres to company policies and procedures.
Manages the preparation of strategic plans, budgets, reports, and financial forecasts.
Manages the staff at the project location to include hiring, training, evaluating, counseling, and, if necessary, terminating. Assesses manpower needs and adjusts the staff appropriately.
Other duties as assigned by supervision.
EDUCATION AND/OR EXPERIENCE
3+ years of progressively more responsible Telecom ISP/OSP field engineering, construction and management experience
Bachelor's degree in civil, mechanical, electrical, or construction engineering preferred, but not mandatory
Supervisory experience a plus
Must be able to direct in-house personnel and subcontractors to perform ISP/OSP engineering and ISP path creation installation for FTTP
Desirable work experience includes:
Contract management
QA/QC surveillance
Estimating
A working knowledge of the following software is desired:

Microsoft® Excel
Microsoft® Word
Microsoft® Project
Autocad
Verizon IDDS/ICGS
Visio
Allied Universal® is an Equal Opportunity Employer. All qualified applicants will receive consideration for employment without regard to race/ethnicity, age, color, religion, sex, sexual orientation, gender identity, national origin, genetic information, disability, protected veteran status or relationship/association with a protected veteran, or any other basis or characteristic protected by law. For more information: www.aus.com
If you have any questions regarding Equal Employment Opportunity, Affirmative Action, Diversity and Inclusion, have difficulty using the online system and require an alternate method to apply, or require an accommodation at any time during the recruitment and/or employment process, please contact our local Human Resources department. To find an office near you, please visit: www.aus.com/offices.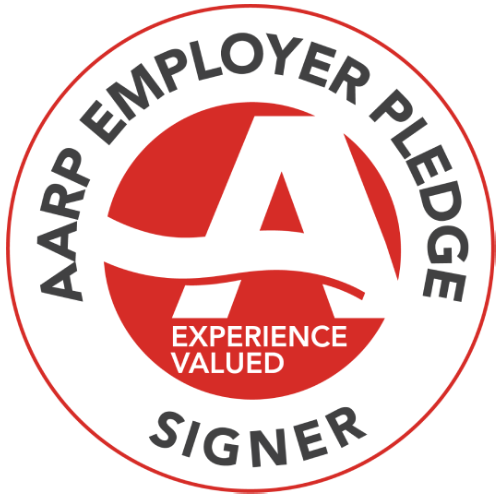 Career Path
Allied Universal offers many career paths to support your immediate and future success.
Senior
Application
Engineer
Application
Engineer
Install
Technician III Sr Service
Technician
Install
Technician II Service
Technician
Install
Technician I
Technician

Solution
Architect III Solution
Engineer III
Solution
Architect II Solution
Engineer II
Solution
Architect Solution
Engineer I
CAD
Technician
Engineering

Senior Project
Manager
Project
Manager
Assistant
Project
Manager Superintendent
Project
Coordinator
Project
Management
"We do exciting and fulfilling work that protects people and assets, and that feels good"
Rewards
From the time our Professional Security Guards are hired, Generally, excluding some clients and unions, employees are eligible for health and welfare benefits 1st of month following 60 days of employment. For 401(k) eligibility employees are eligible after 6 months of service.
Benefits
Healthcare (Medical/Dental/Vision)

401k Retirement Plan

Company-Paid Life Insurance

Employee Referral Program

Employee Assistance Programs

Employee Discount Program

Tuition Discount Program

Training & Career Development Programs