Armed Residential Security Team Agent
San Francisco, California
Armed Residential Security Team Agent
Position Type Full Time
Req ID 2022-889503
Allied Universal® Executive Protection and Intelligence Services , North America's leading specialized protection company, provides rewarding careers that give you a sense of purpose. While working in a dynamic, diverse and inclusive workplace, you will be part of a team that fuels a culture that will reflect in our communities and customers we serve.
The Armed RST Agent is responsible for the life and safety of the principal(s) and physical security of the property. This position requires the ability to work 12-hour shifts on days, nights, weekends and holidays as well as overtime as needed.
Responsibilities:
Monitor and interact with principal(s), clients, staff and others.
Implement security access control, escort procedures and maintain entry logs.
Monitor early-warning detection systems, security alarms and cameras to identify and resolve security risks.
Successful completion of annual and/or sustainment training program requirements.
Respond to emergent and non-emergent incidents to include verbal de-escalation, use of non-lethal force, deadly force and rendering appropriate medical attention. Coordinate contingency plans and emergency medical response for security incidents with local authorities.
Safeguard and maintain highly sensitive and confidential information of the company and the client and principal(s).
Ability to multi-task and work in an organized, efficient and effective manner.
Ability to work irregular or extended hours with an ever-changing schedule. Typical schedules include overtime, nights, holidays and weekends on a regular basis.
Ability to travel to the principal(s) vacations home when needed. At times, travel could be heavy.
Requirements:
Minimum of 4 years of combined experience in relevant private security, law enforcement or military service required.
Must have proficiency with the firearm used in support of the assigned detail.
Experience securely transporting clients in all types of ground vehicle operations is preferred.
California CCW is required
California Exposed Firearm Permit and Guard Card is required
CPR certification
Clean driving record
Compensation & Benefits:
$47 per hour: Based on experience, training and other related qualifications
Allied Universal offers industry leading benefits, which are available to all full-time employees:
Medical/Dental/Vision
Free employee life insurance
Industry leading training and development
401K
Employee assistance programs
Paid holidays and flexible PTO (Paid Time Off)
Career advancement & relocation opportunities
Great company culture and work/life balance
Allied Universal® is an Equal Opportunity Employer. All qualified applicants will receive consideration for employment without regard to race/ethnicity, age, color, religion, sex, sexual orientation, gender identity, national origin, genetic information, disability, protected veteran status or relationship/association with a protected veteran, or any other basis or characteristic protected by law. For more information: www.aus.com
If you have any questions regarding Equal Employment Opportunity, Affirmative Action, Diversity and Inclusion, have difficulty using the online system and require an alternate method to apply, or require an accommodation at any time during the recruitment and/or employment process, please contact our local Human Resources department. To find an office near you, please visit: www.aus.com/offices.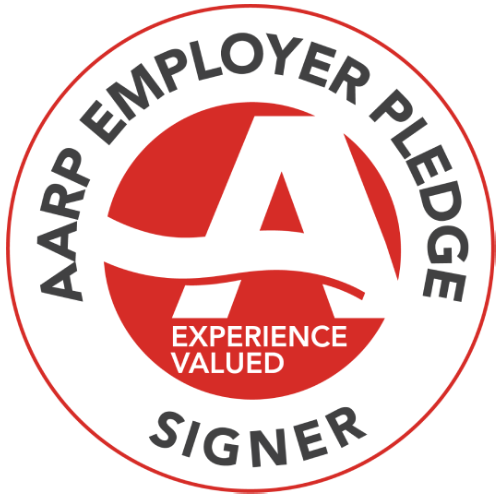 Career Path
Allied Universal offers many career paths to support your immediate and future success.
Regional President

Regional Vice President

General Manager

Branch Manager

Director of Operations

Client Manager

Operations Manager

Field Supervisor

Shift Supervisor

Professional Security Officer
"We do exciting and fulfilling work that protects people and assets, and that feels good"
Rewards
From the time our Professional Security Guards are hired, Generally, excluding some clients and unions, employees are eligible for health and welfare benefits 1st of month following 60 days of employment. For 401(k) eligibility employees are eligible after 6 months of service."
Benefits
Healthcare (Medical/Dental/Vision)

Service Anniversary Bonus

401k Retirement Plan

Company-Paid Life Insurance

Recognition & Rewards Programs

Employee Assistance Programs

Employee Discount Program

Tuition Discount Program

Training & Career Development Programs