Armed Residential Security Team Agent
Santa Barbara, California
Armed Residential Security Team Agent
Position Type Full Time
Req ID 2023-1005758
Allied Universal® Executive Protection and Intelligence Services, North America's leading specialized protection company, provides rewarding careers that give you a sense of purpose. While working in a dynamic, diverse and inclusive workplace, you will be part of a team that fuels a culture that will reflect in our communities and customers we serve.
The Armed Residential Security Team (RST) Agent is tasked with safeguarding the client in Santa Barbara, CA. The Residential Security Team provides security for designated principal(s) residences using a protective surveillance model. Agents should maintain a low profile while on duty and are not only responsible for security, but also for providing real-time information about the surrounding area of the residence. Agents should understand the baseline of the normal environment, and accurately and decisively communicate to supporting entitles when required. This RST will have high contact and interaction with the client, therefore Agents will be expected to display a high-level physical fitness, professional appearance and customer service daily. The full-time RST Agent will work rotating 8-12-hour shifts for this 24/7 security detail. RST Agents are often directed to work overtime (OT), nights, holidays and weekends. We are looking for protection professionals with a high level of emotional intelligence.
Applicants should be in good overall physical, mental and emotional condition, have a reputation as a team player and be willing to work long hours with ever-changing schedules. Strong interpersonal skills and the ability to tactfully negotiate conflict and remain flexible is a must. RST Agents must possess the ability to interact with all levels of corporation management, liaison internally and externally with a multitude of other departments and personnel. Strong oral communication and representational skills. Candidates must be able to brief, defend, persuade and instruct others on security requirements and policies. Demonstrated leadership, teamwork and organizational skills and the ability to write in a clear and precise manner are also required.
Provide covert and overt residential protection to the designated principal(s)
Work within a cross-functional team
Report to the residential protection management team
Safeguard the residence and maintain highly sensitive information
Conduct all facets of protective duties
Follow and enhance the directed SOP
Conducts ongoing threat, risk and vulnerability assessments
Operates motor vehicles in a safe and legal manner
Works directly with local law enforcement to insure AO continuity
Job Requirements:
A graduate of a reputable executive protection training school desired
Licensing requirements are subject to state and/or local laws and regulations and may be required prior to employment
California Guard Card and Exposed Firearm Permit is required
Must be CPR certified
Experience and understanding of corporate culture
Extensive medial experience (EMT, First Responder, 18D, Paramedic, Navy Corpsman) desired
Experience with after action report writing
Leadership and management experience desired
A working knowledge of Microsoft Office software (Excel, Word, PowerPoint etc.)
Will maintain a high level of physical fitness and personal appearance
Must successfully pass the Physical Fitness Test
Ability to work 8-12-hour shifts on days, nights and weekends as required
Possess a valid driver's license and clean driving record
Licensing requirements are subject to state and/or local laws and regulations and may be required prior to employment
Compensation & Benefits:
$35 per hour: Based on experience, training and other related qualifications
Allied Universal offers industry leading benefits, which are available to all full-time employees:
Medical/Dental/Vision
Free employee life insurance
Industry leading training and development
401K
Employee assistance programs
Paid holidays and flexible PTO (Paid Time Off)
Career advancement & relocation opportunities
Great company culture and work/life balance
No phone calls. Please allow 7-10 business days for applicant feedback.


CA PPO# 17384; CA PI# 28245; Office: 11674 Central Avenue, Suite C, Chino, CA 91710
Allied Universal® is an Equal Opportunity Employer. All qualified applicants will receive consideration for employment without regard to race/ethnicity, age, color, religion, sex, sexual orientation, gender identity, national origin, genetic information, disability, protected veteran status or relationship/association with a protected veteran, or any other basis or characteristic protected by law. For more information: www.aus.com
If you have any questions regarding Equal Employment Opportunity, Affirmative Action, Diversity and Inclusion, have difficulty using the online system and require an alternate method to apply, or require an accommodation at any time during the recruitment and/or employment process, please contact our local Human Resources department. To find an office near you, please visit: www.aus.com/offices.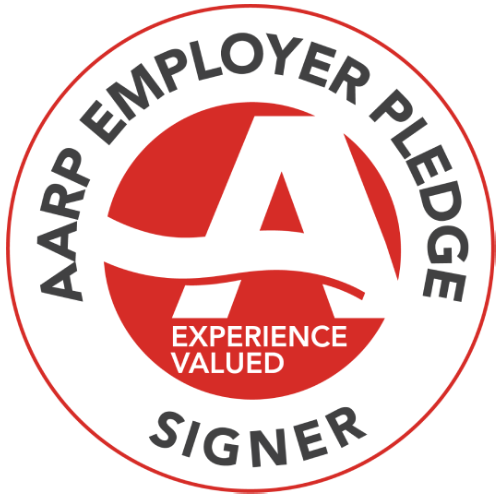 Career Path
Allied Universal offers many career paths to support your immediate and future success.
Regional President

Regional Vice President

General Manager

Branch Manager

Director of Operations

Client Manager

Operations Manager

Field Supervisor

Shift Supervisor

Professional Security Officer
"We do exciting and fulfilling work that protects people and assets, and that feels good"
Rewards
From the time our Professional Security Guards are hired, Generally, excluding some clients and unions, employees are eligible for health and welfare benefits 1st of month following 60 days of employment. For 401(k) eligibility employees are eligible after 6 months of service."
Benefits
Healthcare (Medical/Dental/Vision)

Service Anniversary Bonus

401k Retirement Plan

Company-Paid Life Insurance

Recognition & Rewards Programs

Employee Assistance Programs

Employee Discount Program

Tuition Discount Program

Training & Career Development Programs