Lenel Support Technician
Seattle, Washington
Responsibilties
Lenel Support Technician
Position Type Full Time
Shift Type Afternoon,Evening,Morning
Req ID 2022-870108
Work Days Available Monday - Friday
Allied Universal®, North America's leading security and facility services company, provides rewarding careers that give you a sense of purpose. While working in a dynamic, diverse and inclusive workplace, you will be part of a team that fuels a culture that will reflect in our communities and customers we serve. We offer medical, dental and vision coverage, life insurance, 401K, employee assistance programs, company discounts, perks and more for all full-time positions!
ACS - Support Technician
• Job Title: ACS - Support Technician
• Department: ACS Technical Security
• Location (City/State): Seattle, WA
• Employment Type: Full time
The ACS - Support Technician will support Amazon Corporate Security Technical Security. The position is full-time, contracted, located in downtown Seattle.
The ACS - Support Technician will:
· Create device masking and reader mode schedules within Lenel OnGuard
· Programming and configuration of PACS and CCTV devices
· Troubleshoot all types of devices within Lenel
· Create and modify access levels within Lenel and RightCrowd
· Adhere to established device handling policies and standards
· Map alarm points to as-build blueprints within Lenel OnGuard
· Perform scheduled tasks that impact daily operations at Amazon sites globally
· Create alarm and CCTV monitoring accounts for Amazon associates
· Maintain PACS permissions profiles in accordance with Amazon policy
· Configuration of physical key management system cabinets
· Assist with the migration of existing security hardware configuration to new Video Management System
An ACS - Support Technician candidate should have:
· Associate's degree or 2+ years of equivalent work experience in technical security
· Strong Customer Service skills
· Excellent written and verbal communication skills
· Ability to read, write, and speak clearly in English
· Ability to multitask in a fast paced, at times stressed work environment
· Strong team player
· Comfortable with high-tech work environment, and constant learning of new tools and innovations
· Flexibility to work all shifts, and willingness to assist the team with overtime when needed
· Must type at least 35 wpm
· Proficient in Microsoft Windows and Office Suite
· Ability to work autonomously and with minimal supervision
Preferred additional qualifications:
· Bachelor's degree in Information Technology, International Affairs/Relations/Business, Emergency Management, Political Science, Criminal Justice or related discipline
The above statements are intended to describe the general nature of this job. They should not be construed as an exhaustive list of all responsibilities, requirements, skills, and standards required to perform essential job functions.
Allied Universal® is an Equal Opportunity Employer. All qualified applicants will receive consideration for employment without regard to race/ethnicity, age, color, religion, sex, sexual orientation, gender identity, national origin, genetic information, disability, protected veteran status or relationship/association with a protected veteran, or any other basis or characteristic protected by law. For more information: www.aus.com
If you have any questions regarding Equal Employment Opportunity, Affirmative Action, Diversity and Inclusion, have difficulty using the online system and require an alternate method to apply, or require an accommodation at any time during the recruitment and/or employment process, please contact our local Human Resources department. To find an office near you, please visit: www.aus.com/offices.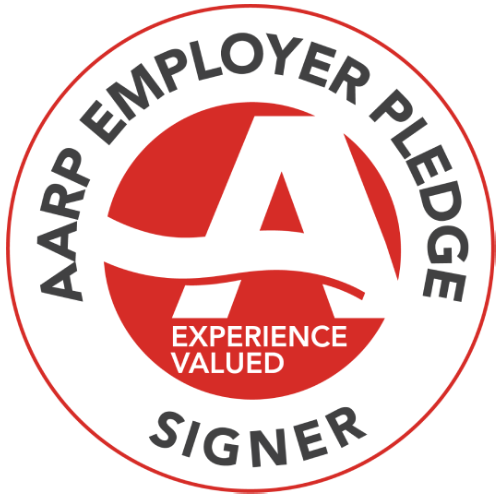 Career Path
Allied Universal offers many career paths to support your immediate and future success.
Senior
Application
Engineer
Application
Engineer
Install
Technician III Sr Service
Technician
Install
Technician II Service
Technician
Install
Technician I
Technician

Solution
Architect III Solution
Engineer III
Solution
Architect II Solution
Engineer II
Solution
Architect Solution
Engineer I
CAD
Technician
Engineering

Senior Project
Manager
Project
Manager
Assistant
Project
Manager Superintendent
Project
Coordinator
Project
Management
"We do exciting and fulfilling work that protects people and assets, and that feels good"
Rewards
From the time our Professional Security Guards are hired, Generally, excluding some clients and unions, employees are eligible for health and welfare benefits 1st of month following 60 days of employment. For 401(k) eligibility employees are eligible after 6 months of service.
Benefits
Healthcare (Medical/Dental/Vision)

401k Retirement Plan

Company-Paid Life Insurance

Employee Referral Program

Employee Assistance Programs

Employee Discount Program

Tuition Discount Program

Training & Career Development Programs