Armed Security Officer - Secret Clearance
Troy, Alabama
Armed Security Officer - Secret Clearance
Position Type Full Time
Shift Type Afternoon,Evening,Morning,Overnight
Req ID 2022-901299
Work Days Available Monday - Friday
At Allied Universal®, we continue to build an inclusive, Be Phenomenal® culture that encourages, supports, and celebrates a diverse workplace. It fuels our innovation and connects us closer to our customers and the communities in which we serve. Allied Universal offers so much more than just a job. We offer careers. We take great pride in our promote-from-within culture. There are countless examples of individuals who began their career as Security Professionals and today hold positions on our senior leadership team. We offer medical, dental and vision coverage, life insurance, 401K, employee assistance programs, company discounts, perks and more for all full-time positions! Start your phenomenal career with Allied Universal® today!
Allied Universal Services is currently searching for a Department of Defense (DoD) Cleared Security Officers in Troy, Alabama.
Join the World's Leading Global Security Company!
Starting Base Pay: $16.50 an hr.
Competitive pay rates, Weekly Pay, and or Daily Pay Options Available!
AUS Hiring Manager: Nathan.Worth@aus.com
An Allied Universal Professional Security Officer assigned to this specific job position will be responsible for the protection of and access to highly classified and sensitive equipment, technology and information. Protection of this equipment is extremely regulated in a controlled environment and only highly qualified Professional Security Officers are charged with this critical responsibility. Rigorous adherence and understanding of security protocols is mandatory, as is a US Government security clearance. The Allied Universal Professional Security Officer candidates for this position will undergo an extensive vetting process by Allied Universal, the client and the US Government (DoD). This mandatory process is lengthy and thorough.
Allied Universal Professional Security Officers perform many tasks including preserving order and enforcing regulations and directives for the site pertaining to personnel, visitors, and premises. Officers may be required to patrol or respond to calls for service on the facility by foot, bicycle, or vehicle. Other duties required of a professional security officer include working at an entry control point to a facility and answering phones, greeting guests and assisting employees.
QUALIFICATIONS/REQUIREMENTS:
Be at least 21 years of age with high school diploma or equivalent
Minimum of 3-5 years high-level security experience on DOD site or similar in military
Possess effective written and oral communication and interpersonal skills with ability to deal with all levels of personnel and the general public in a professional and effective manner
Valid guard card/license, as required in the state for which you are applying.
As a condition of employment, employee must successfully complete a background investigation and a drug screen in accordance with all federal, state, and local laws
Be able to obtain a Department of Defense (DoD) position appropriate level security clearance
Display exceptional customer service and communication skills
Have intermediate computer skills to operate innovative, wireless technology at client specific sites
Ability to handle crisis situations at the client site, calmly and efficiently
Able to:

Work in various environments such as cold weather, rain/snow or heat
Occasionally lift or carry up to 40 pounds
Climb stairs, ramps, or ladders occasionally during shift
Stand or walk on various surfaces for long periods of time
Essential Tasks (list not all inclusive):
Protect persons, assets and information
Respond to and assess security alarms or emergency alarms, emergency situations, medical aid, fires, oxygen deficiency alarms, first responder; secure classified information, escort visitors and contractors, secure ingress and egress situations
Ensure the highest quality security services in the protection of personnel, property and information with professionalism; fulfill duties politely, without fear or favor
Preserve order and enforce rules, regulations and directives for the viability of the site and the safety of personnel, equipment and sensitive information
Answer questions and assist guests and employees
Patrol the facility
Report safety concerns, security breaches and unusual circumstances, both through written and verbal means
Know site-specific operations performance manuals and post orders
Open/close, lock/unlock sensitive rooms and areas
Conduct personal sweeps in closed areas; monitor prohibited items in certain areas
Correspond and interact with corporate security personnel regarding orders and execution
Foundational requirements:
Prior SWAT/SRTSRT and/or Military Combat Experience
Familiarization of Close Quarter Battle Tactics and Techniques
Minimum of 3-5 years high-level security experience on DOD site or similar in military
2 years minimum in a leadership capacity
High School Diploma or GED required; Associate Degree or higher (preferred)
Ability to write clear concise incident reports
Understand proper radio protocol
Be articulate and able to explain a situation coherently
Understand accountability and lead by example
Comparable Private security or related experience considered on case by case basis
Must attend and successfully complete 100% of the required training.
Valid guard card/license, as required in the state for which you are applying.
REQUIRED DOCUMENTS
Military DD214 with certificates related to job announcement
Related Law Enforcement Certificates i.e SWAT/SRTSRT, POST Certification
Private Contractor Worldwide Protection Services certificate Required
Resume
Basic requirements for the US Government clearance are as follows: The US Government adjudicators consider the totality of the investigation when issuing a clearance. If you have any questions regarding these requirements, you may request consultation with the Allied Universal Services Compliance Manager/Facility Security Officer.
Applicant must be a US citizen
Applicant cannot hold citizenship in any country is addition to the US
Applicant cannot have any foreign property, business connections or foreign financial interests
Applicant's immediate family must be US citizens; This includes spouse, parents, step parents, brothers, sisters, step brother, step sister, in laws and non-family cohabitants; If the applicant is unmarried, applicant cannot be cohabiting with a non-US citizen
Applicant must have very good credit, including no debt that is in default or not paid as agreed, and no bankruptcy filed in last 5 years
Applicant must be willing to disclose if s/he has ever been arrested, investigated, detained, or charged with any criminal offense, including under the Uniform Code of Military Justice (UCMJUCMJ)
Applicant must be willing to disclose if s/he has ever pledpled guilty or pledpled no contest to any charge (felony, misdemeanor, military code or traffic offense
Applicant must be willing to disclose if s/he has been a part of any civil court proceedings within the last seven (7) years
Applicant must be willing to disclose if s/he has ever had any disciplinary or counseling action related to their use of alcohol
Applicant must be willing to disclose if s/he has EVER used, purchased or sold any illegal drugs
Applicant must be willing to disclose if s/he has consulted with a medical professional about a mental health condition other than marital, family, PTSDPTSD or grief counseling
Applicant must be willing to disclose if s/he has ever defaulted on a loan, declared bankruptcy or had personal property repossessed in the last ten (10) years
Applicant must be willing to disclose if s/he has had ANY debt placed in collections in the last seven (7) years
Applicant must be willing to disclose if s/he has EVER had a tax lien or wage garnishment
Applicant must be willing to disclose if s/he is currently delinquent on any taxes (federal, state or local)
Applicant must be willing to disclose if s/he has ever been late or are currently delinquent on any child support payments
Applicant must be willing to disclose if s/he has deliberately misused an automated/computer information system
Applicant must be willing to disclose if, in the last ten (10) years, s/he had any of the following situations occur:

Fired from a job
Quit a job after being told they would be fired
Left a job by mutual agreement following allegations of misconduct
Left a job by mutual agreement following allegations of unsatisfactory performance
Left a job for other reasons under unfavorable circumstances

(NOTE: The government reserves the right to require an individual to take a polygraph at any time once the individual has been approved for a security clearance)
This is a highly visible and trusted position for which ONLY qualified candidates will be considered. If you qualify based on the above requirements, please complete the position application.
If you do not qualify for this specific position, please feel free to complete an application with Allied Universal Services for another position.
Allied Universal® provides unparalleled service, systems and solutions to people and businesses within our local communities, and is North America's leading security services provider. Allied Universal delivers high-quality, tailored solutions, which allows clients to focus on their core business. For more information: www.AUS.com.
We proudly support the Veteran Jobs Mission, a group of over 200 companies that have committed to collectively hiring a total of one million military veterans. EOE/Minorities/Females/Vet/Disability/Sexual Orientation/Gender Identity Allied Universal Services is an Equal Opportunity Employer committed to hiring a diverse workforce.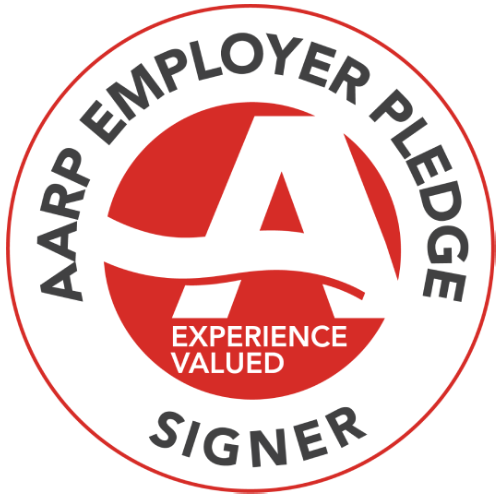 Career Path
Allied Universal offers many career paths to support your immediate and future success.
Regional President

Regional Vice President

General Manager

Branch Manager

Director of Operations

Client Manager

Operations Manager

Field Supervisor

Shift Supervisor

Professional Security Officer
"We do exciting and fulfilling work that protects people and assets, and that feels good"
Rewards
From the time our Professional Security Guards are hired, Generally, excluding some clients and unions, employees are eligible for health and welfare benefits 1st of month following 60 days of employment. For 401(k) eligibility employees are eligible after 6 months of service."
Benefits
Healthcare (Medical/Dental/Vision)

Service Anniversary Bonus

401k Retirement Plan

Company-Paid Life Insurance

Recognition & Rewards Programs

Employee Assistance Programs

Employee Discount Program

Tuition Discount Program

Training & Career Development Programs