Armed Special Police Officer - Supervisor
Washington D.C., District of Columbia
Armed Special Police Officer - Supervisor
Position Type Full Time
Shift Type Afternoon,Evening,Morning,Overnight
Req ID 2023-1094294
Work Days Available Monday - Friday,Saturday - Sunday
Allied Universal®, North America's leading security and facility services company, provides rewarding careers that give you a sense of purpose. While working in a dynamic, diverse and inclusive workplace, you will be part of a team that fuels a culture that will reflect in our communities and customers we serve. We offer medical, dental and vision coverage, life insurance, 401(k), employee assistance programs, company discounts, perks and more for most full-time positions!
Allied Universal is seeking experienced Full Time Armed SPO Supervisors for the Metro Transit Security Team.
Hourly Pay Rate: $33.00
Shift: Morning/ Evenings/ Overnights
Full Time, Excellent Benefits, Career Progression
Must have an active armed SPO license
Must have previous verifiable supervisor experience
Must be able to walk and stand for long periods of time
Must at least 2 years or more verifiable armed security experience
Current or prior law enforcement, military or corrections experience highly encouraged to apply
This position is responsible for the safety and security of the facilities they protect. Our Armed Special Police Officers - Supervisor allow us to accomplish our company's core purpose which is "to service, secure and care for the people and businesses in our communities." Special Police Security Officers act as a visible deterrent to crime and client rule infractions; they detect and report suspicious, unsafe or criminal acts at or near their assigned posts which may be a threat to the property, clients, guests or employees at the site.
RESPONSIBILITIES:
Ensure the facility is provided with high quality security services to protect people and property.
Maintains proficiency in the use of all assigned protective equipment, restraint devices and weapons.
Report safety concern, security breaches and unusual circumstances both verbally and in writing.
Preserves order and acts to enforce regulations and directives for the site pertaining to personnel, visitors and premises.
Monitors closed circuit television systems and alarms; Reports safety concerns, security breaches and unusual circumstances both verbally and in writing.
Maintains awareness and familiarity with the site-specific operations performance manual and post orders.
Meets and continues to meet any applicable state, county and municipal licensing and permit requirements for Armed Security Officers and specific protective device and weapons qualifications.
Build, improve, and maintain effective relationships with both client employees and guests.
Answer questions and assist guests and employees; Answer phones or greet guests/ employees in a professional, welcoming manner.
Patrols the facility on foot or in a vehicle.
Could be required to work for multiple clients at multiple locations; covering special projects, call offs, vacations and open shifts.
QUALIFICATIONS:
High school diploma or equivalent required; at least 21 years of age
Licensing requirements are subject to state and/or local laws and regulations and may be required prior to employment
Be able to obtain a valid Guard License as required in the state for which you are applying, maintain current active status of all required License at all times, and must carry the License at all times while on duty. We provide free training for any hires who do not possess a card/license.
Current state driver's license, clean driving record (no points in prior 3 years), minimum level of insurance as required by Company policy, and ability to safely operate a vehicle required.
As a condition of employment, employee must successfully complete a background investigation and a post-offer/pre-employment drug/alcohol test and may be required to pass a Driver's Record check.
Energetic and focused personality with a demonstrated ability to take initiative, successfully handle and prioritize multiple competing assignments and effectively manage deadlines.
Ability to handle both common and crisis situations at the client site, calmly and efficiently.
Professional, articulate and able to use good independent judgment and discretion. Must have proven ability to maintain correspondence, discussions and materials in strictest confidence. Must be able to work overtime as needed.
Must possess effective oral and written communication and interpersonal skills. Ability to successfully interact at all levels of personnel and the general public in a professional and effective manner, including with clients
Have intermediate computer skills to operate innovative wireless technology at client specific sites.
Highly organized and ability to follow procedures concisely and consistently; high level of compliance and unwavering integrity to oversee and ensure policies are enforced in a self-directed environment.
Must be able to frequently prepare reports and read and understand all operating procedures and instructions.
PHYSICAL/MENTAL REQUIREMENTS AND WORKING ENVIRONMENT:
While performing the duties of this job, the employee is regularly required to use both hands, is frequently required to stand, sit, stoop, talk and hear (communicate verbally in person and via regular telephone equipment), and must be able to read computer screens, correspondence and reports in English.
The employee must constantly walk, stand, reach with both hands and arms, and must be able to drive a vehicle. The employee may occasionally lift and/or move up to 40 pounds. May be required to climb stairs on an intermittent basis at client sites.
Constant use of eyes (correctable vision to normal level required) to observe, read, interact with public and co-workers, view security monitors; includes hand/eye coordination
Work in various environments including adverse outdoor conditions such as cold, rain or heat
Must be able to focus and multi-task in a busy environment, with the ability to successfully handle stressful situations in a calm and professional manner. Includes being able to effectively manage multiple employees with diverse personalities and engage them to perform at optimum levels.
Remain flexible to ever changing environments; adapt well to different situations.
Must be able to clearly speak, read and write English.
Allied Universal® is an Equal Opportunity Employer. All qualified applicants will receive consideration for employment without regard to race/ethnicity, age, color, religion, sex, sexual orientation, gender identity, national origin, genetic information, disability, protected veteran status or relationship/association with a protected veteran, or any other basis or characteristic protected by law. For more information: www.aus.com
If you have any questions regarding Equal Employment Opportunity, Affirmative Action, Diversity and Inclusion, have difficulty using the online system and require an alternate method to apply, or require an accommodation at any time during the recruitment and/or employment process, please contact our local Human Resources department. To find an office near you, please visit: www.aus.com/offices.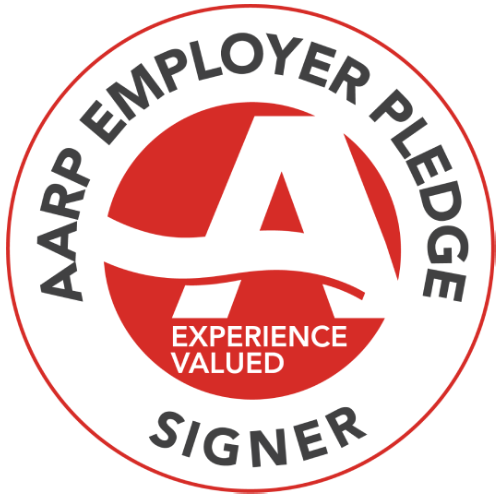 Career Path
Allied Universal offers many career paths to support your immediate and future success.
Regional President

Regional Vice President

General Manager

Branch Manager

Director of Operations

Client Manager

Operations Manager

Field Supervisor

Shift Supervisor

Professional Security Officer
"We do exciting and fulfilling work that protects people and assets, and that feels good"
Rewards
From the time our Professional Security Guards are hired, Generally, excluding some clients and unions, employees are eligible for health and welfare benefits 1st of month following 60 days of employment. For 401(k) eligibility employees are eligible after 6 months of service."
Benefits
Healthcare (Medical/Dental/Vision)

Service Anniversary Bonus

401k Retirement Plan

Company-Paid Life Insurance

Recognition & Rewards Programs

Employee Assistance Programs

Employee Discount Program

Tuition Discount Program

Training & Career Development Programs